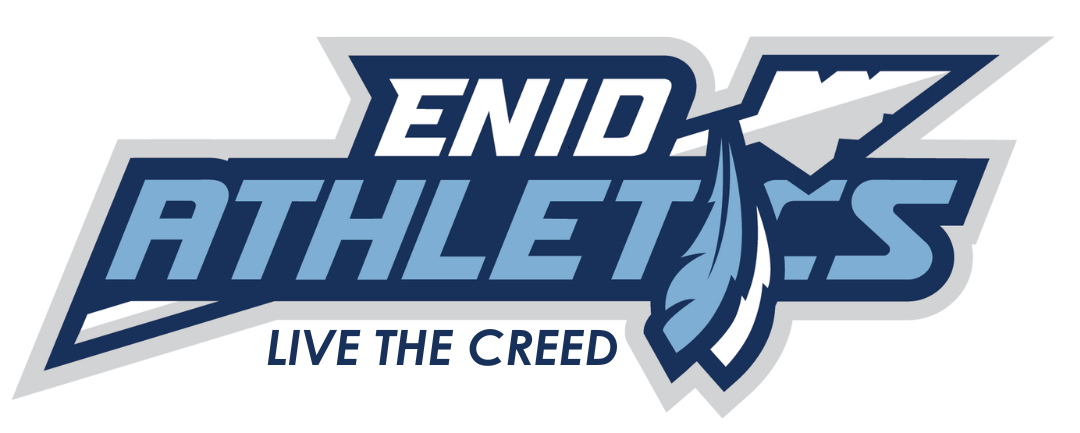 Welcome to the Enid Spirit Store!
Show your school spirit with products from the Enid Spirit Store. Either by shopping online or visiting us in person, you will find that we have partnered with local companies that carry a wide variety of spirit wear, gear and gifts for all ages. So shop online or stop by Enid High School soon to see everything we have in store and GO BIG BLUE!
Websites - Inventory
We have a few local shops offering online "E" Gear. We are just getting started with this online option, so please check back often to view any new products we're offering. There are also lots of delays in production and shipping, so please be kind to our partners. In addition, the product they do get will likely go out of the store as fast as it comes in. Please be patient with them during this time.
As of September 14, 2023:
Store Hours (located on the east side of Enid High School at the Athletics office):
Monday - Thursday - 12:00-2:00 is best, but please call 366-8350 to check on availability during school hours.
We will have the Spirit Store OPEN at many EHS athletic events hosted in the EHS gymnasium or D. Bruce Selby Stadium. In addition, will have pop-ups at various athletic events, for your convenience.
ONLINE ORDERS
Online orders will be fulfilled as quickly as possible. Shipping rates apply and will vary by online store. For local stores, in-store or curbside pickup is available. Select your preference at checkout and further instruction will be provided.
LINKS TO ONLINE STORES ARE BELOW: