TONIGHT we have our final home wrestling meet! COME ESCAPE THE COLD IN OUR Competition Gym this evening!! #LIVETHECREED #StudentInternContent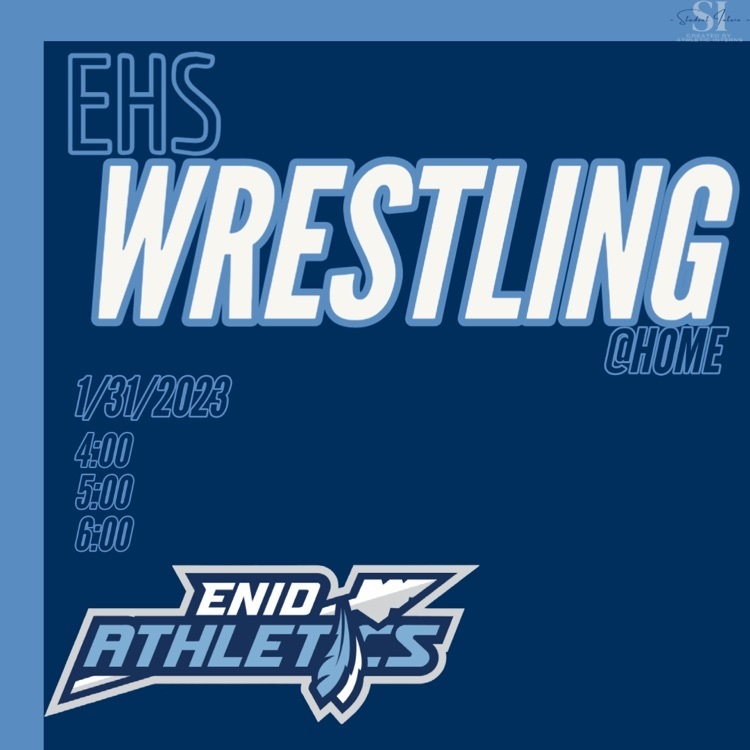 Please be aware of a change of schedule happening this week! Our JV & V will travel to Ponca on Monday (instead of Tuesday) to try to beat the projected weather! 9th will still play at home on Monday night!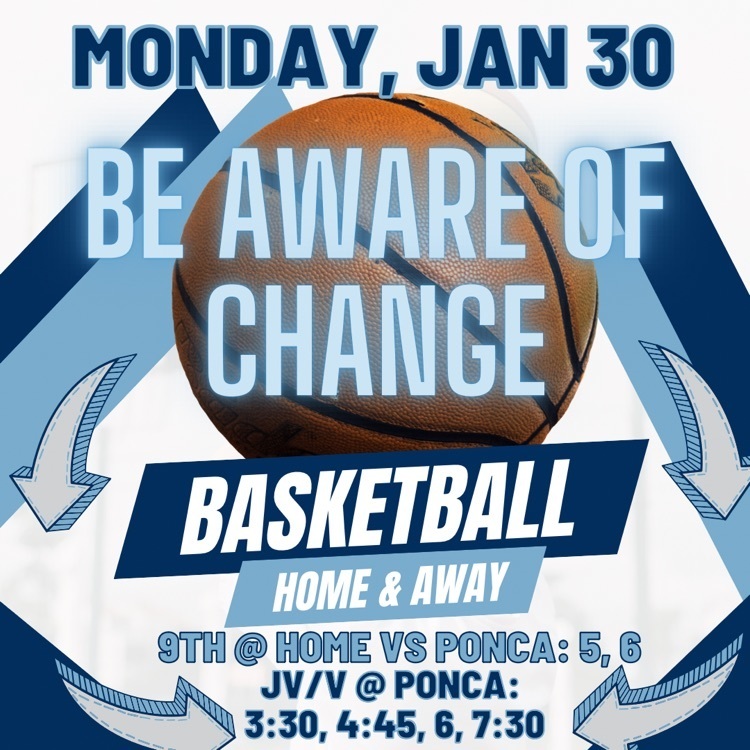 All level Baseball Parents Meeting date change.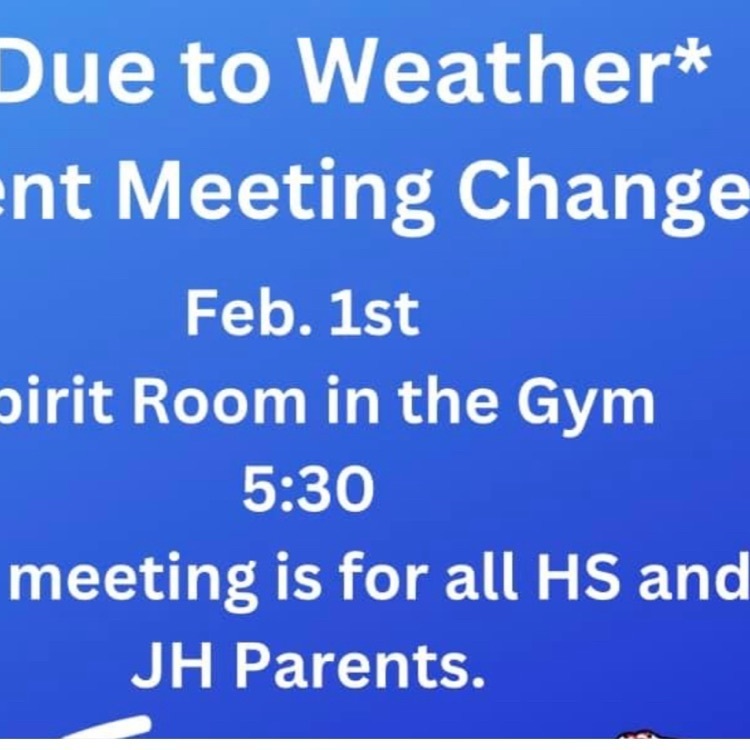 Enid vS PCO basketball games canceled for tonight due to weather.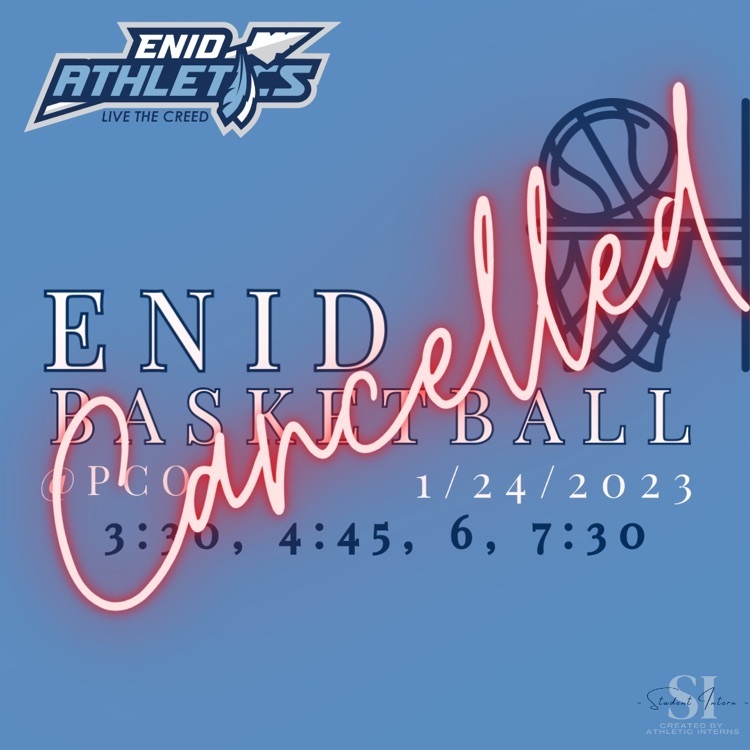 9th grade ball TONIGHT at home!!!!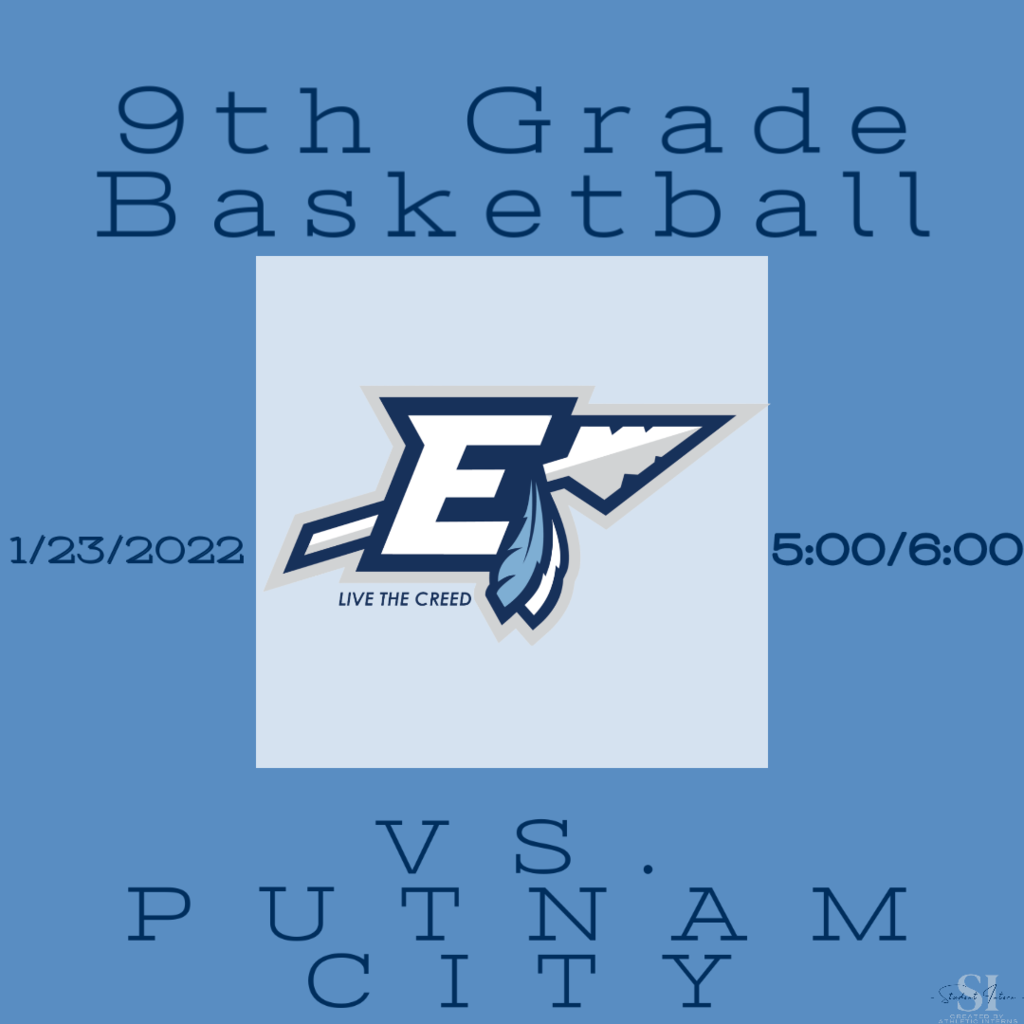 This week in athletics! #LIVETHECREED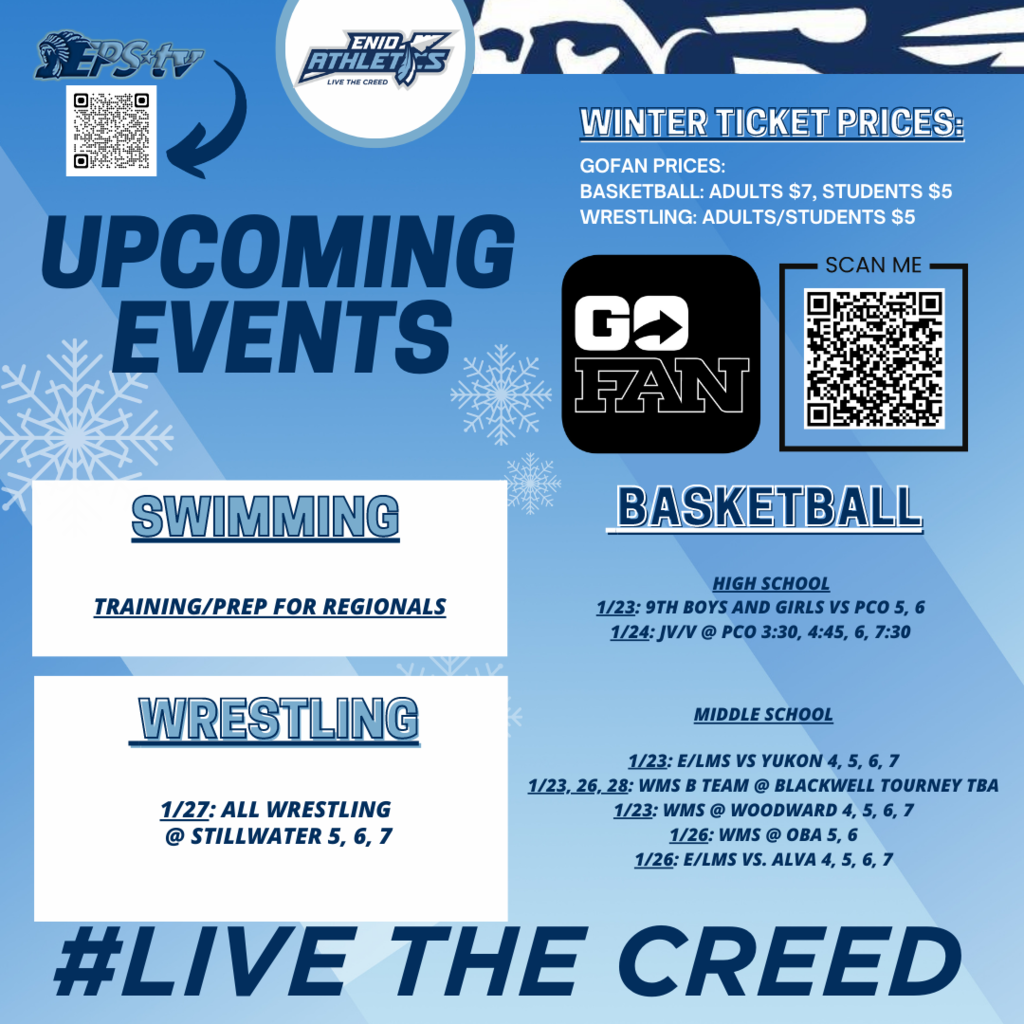 Our head coaches were at Enid High School at 6:45 this morning to learn and grow together! #LIVETHECREED #WELIVE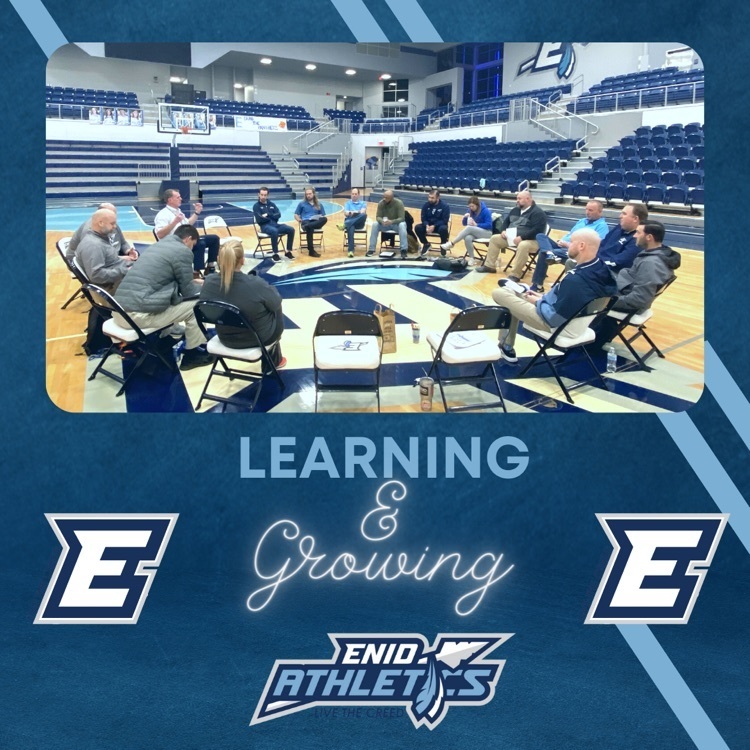 BIG NEWS!!! Enid Athletics is going DIGITAL!! At this time, it's simply an option. We will continue to have a cash gate, but if you're interested in Pre-purchasing your tickets, please see the instructions and follow the QR code linking to our GoFan site! Also, Friday, Jan 13, EHS students in free with valid student ID and FREE COTTON CANDY for all EPS students to celebrate Mini Cheer (performing at halftime of the Varsity games)! #LIVETHECREED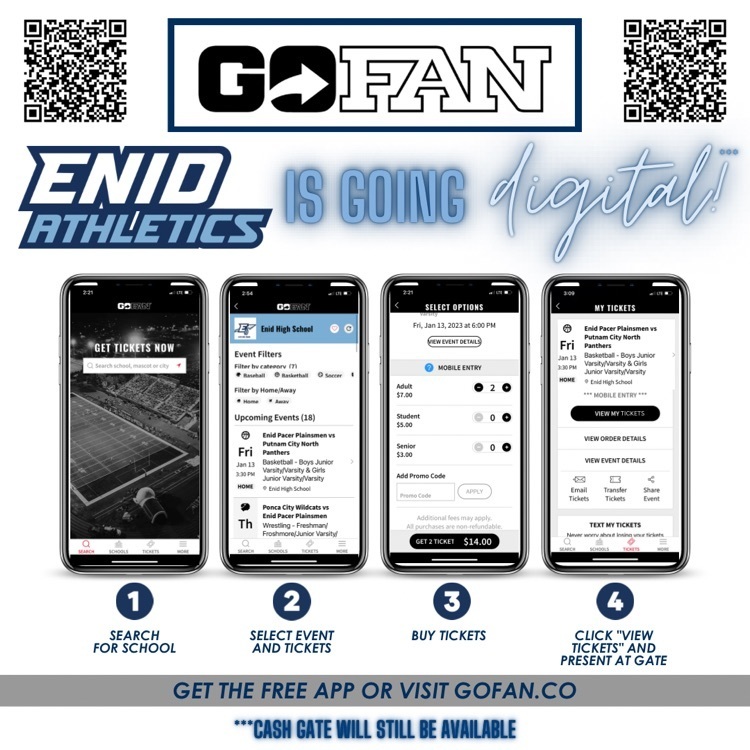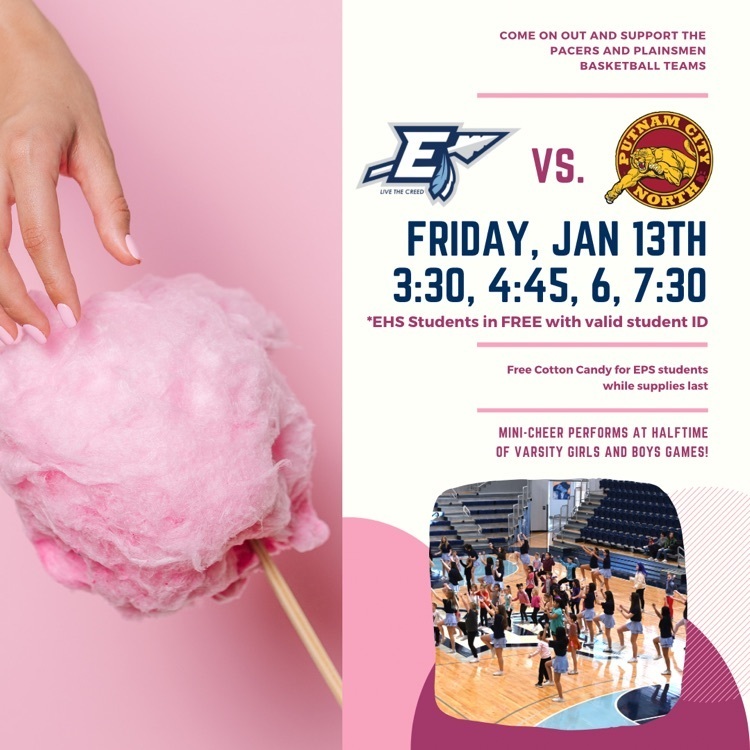 STUDENTS IN FREEEEEEE!!!!!!!!! All students with a valid EHS Student ID will get in FREE to tonight's games vs. OKC Storm! Come on out and support our Plainsmen and Pacers!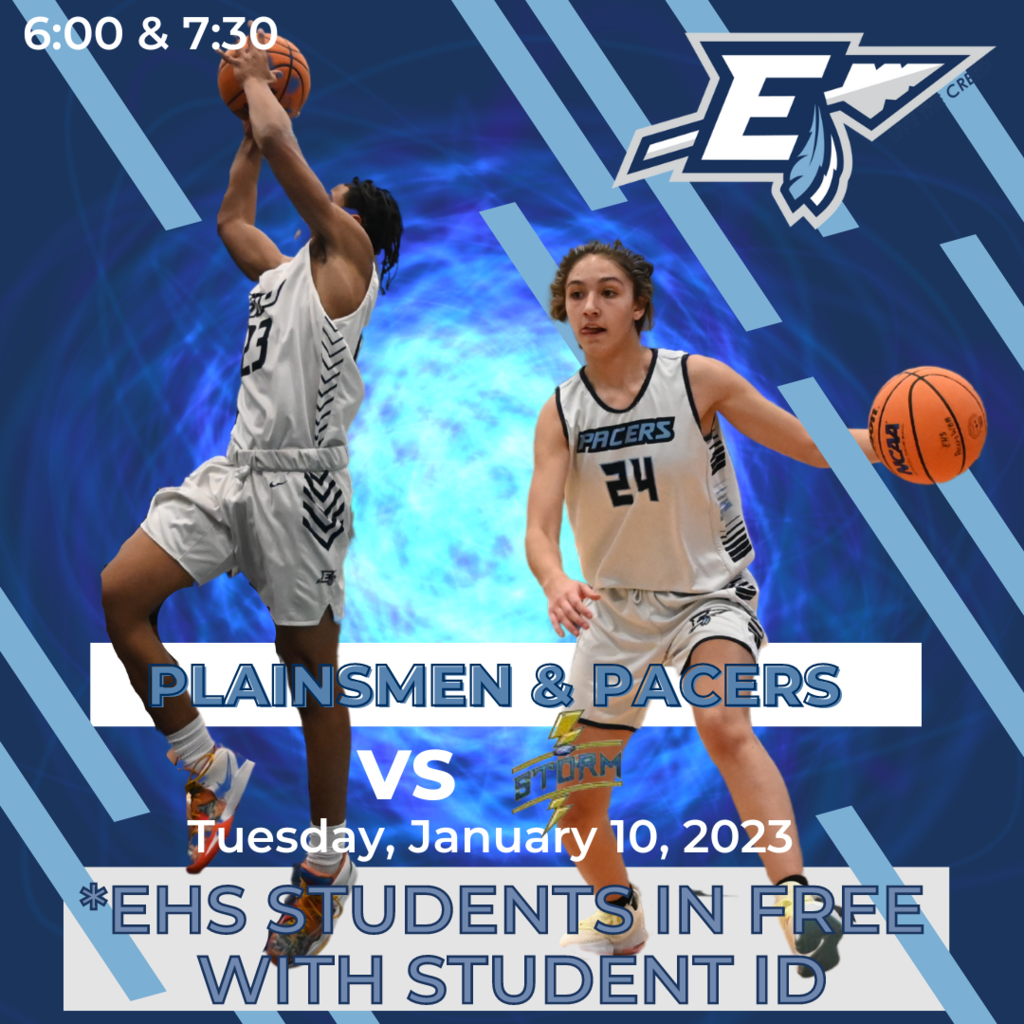 Let's GO!! If you are interested please contact Coach Lavoie or Coach Cabada.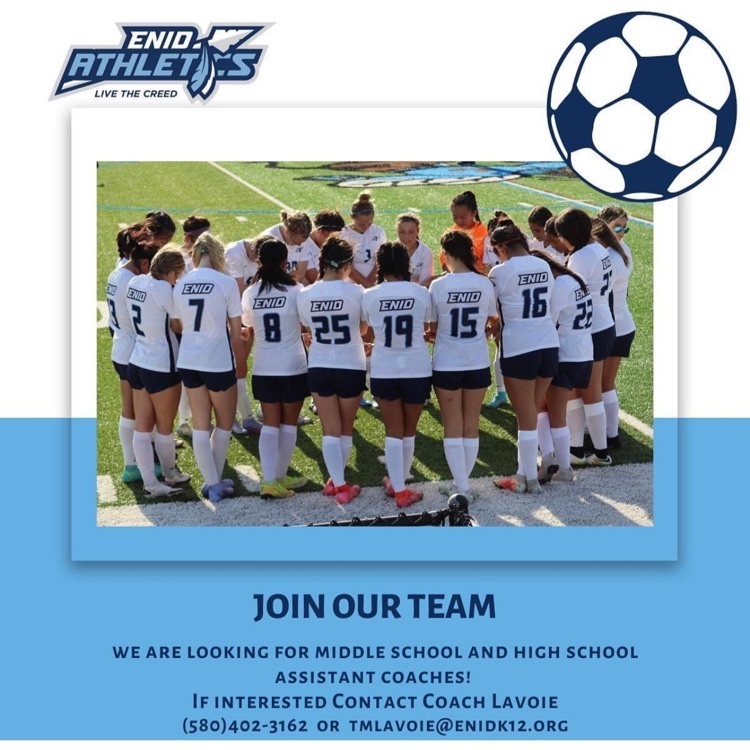 So much going on this weekend in Athletics: Tonight is SENIOR NIGHT for our Swimmers at the Denny Price YMCA! Meet starts at 5:30! Our Wrestlers are also all competing in tournaments at various places this weekend!! #LIVETHECREED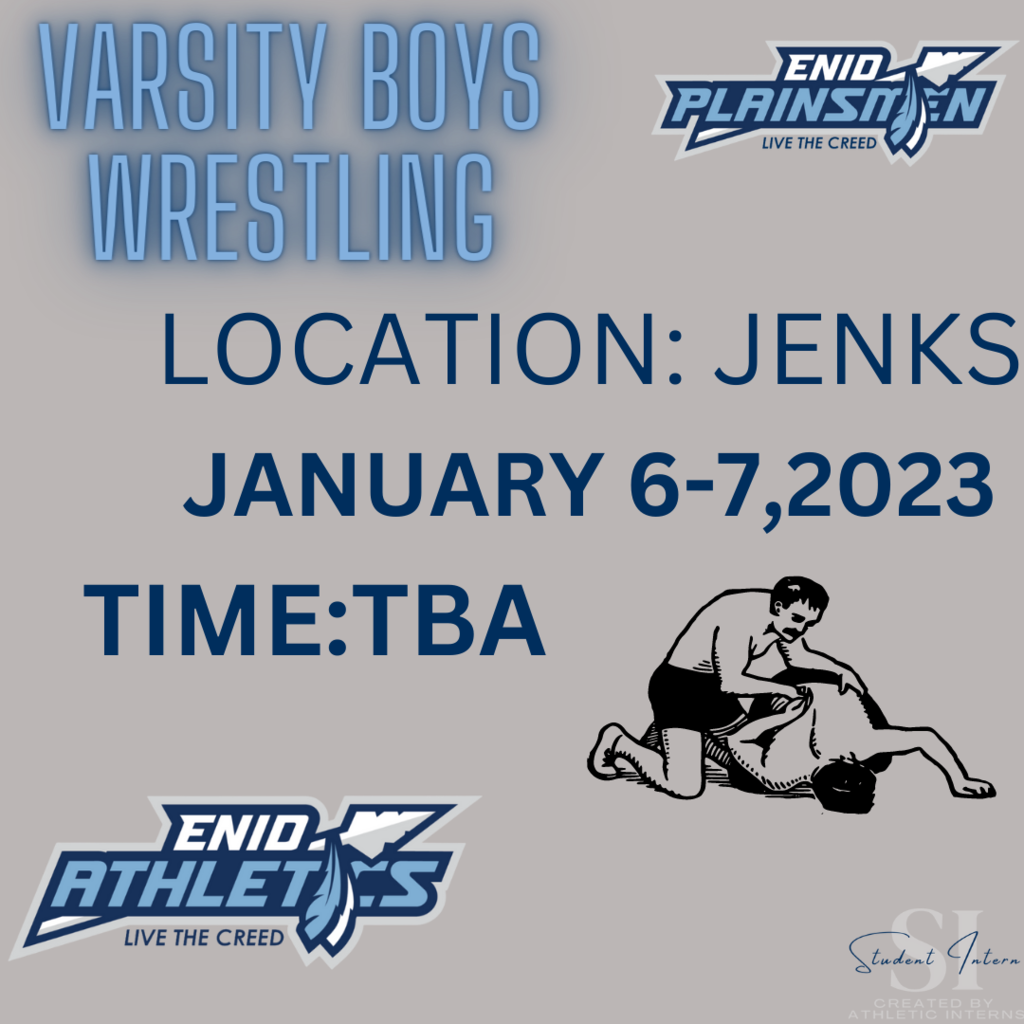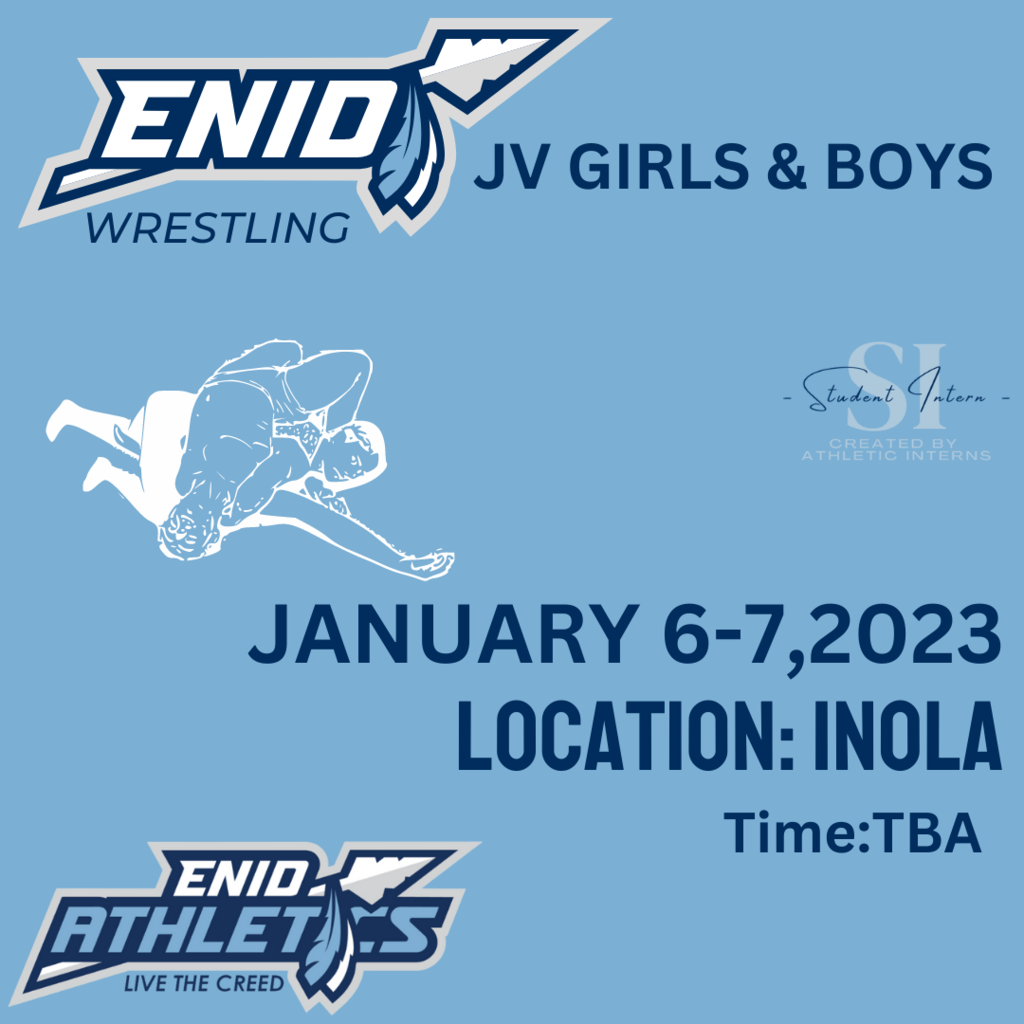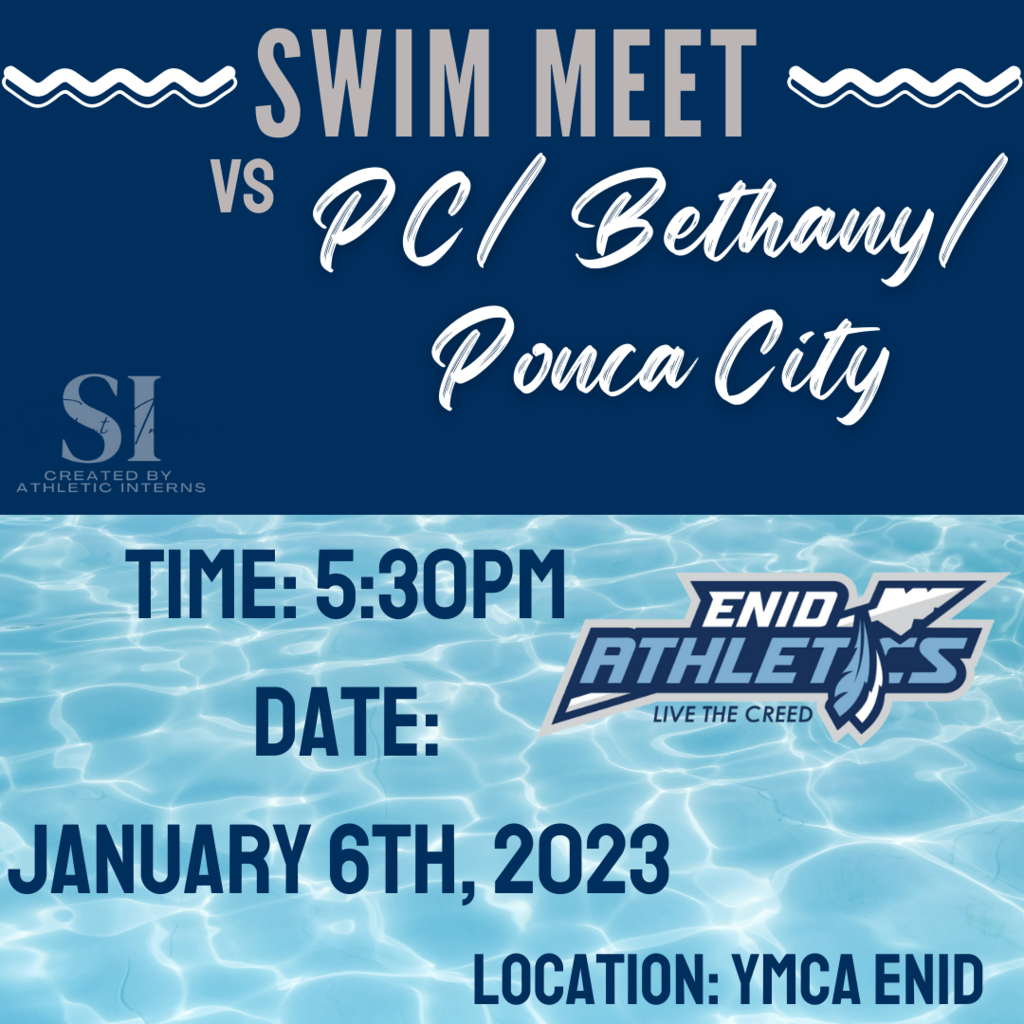 Good luck to our wrestlers as they compete at Sapulpa TODAY!!!!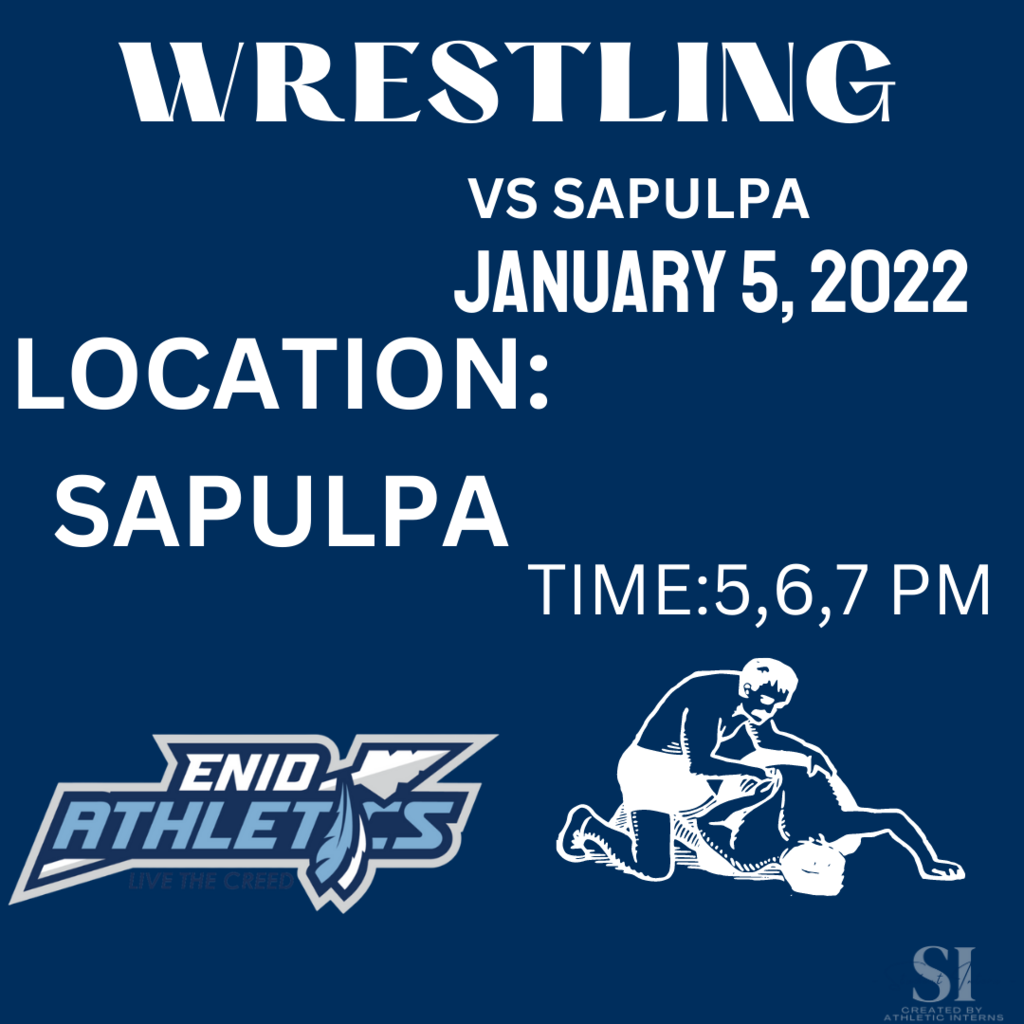 Check out what's happening in Enid Athletics this week! #LIVETHECREED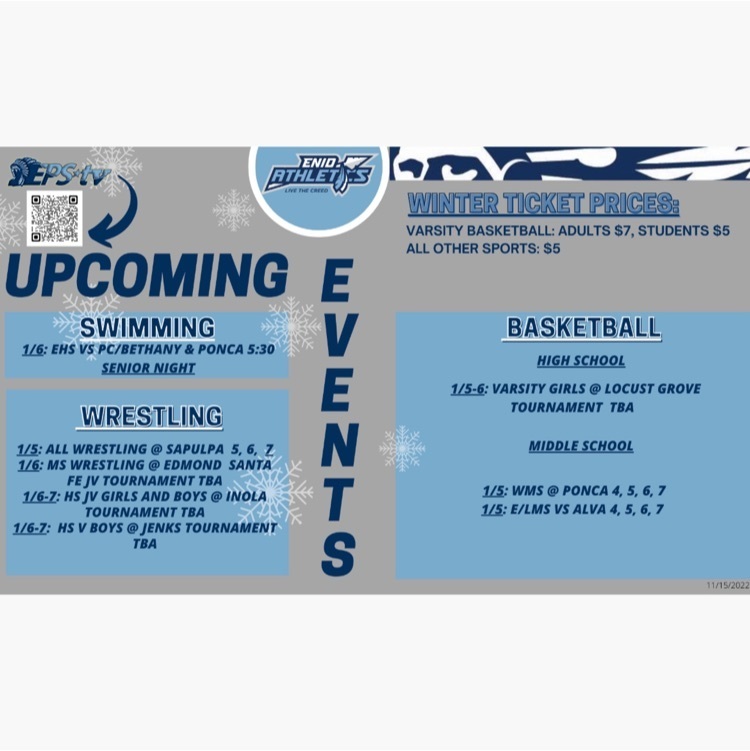 Enid High School's Zoë Robinson was nominated to tryout for All American at Cheer camp this past summer. After making it, she was chosen to perform and represent EHS in London, England at the London New Years Day Parade. TODAY was her day! Way to go, Zoë! #LIVETHECREED #LNYDP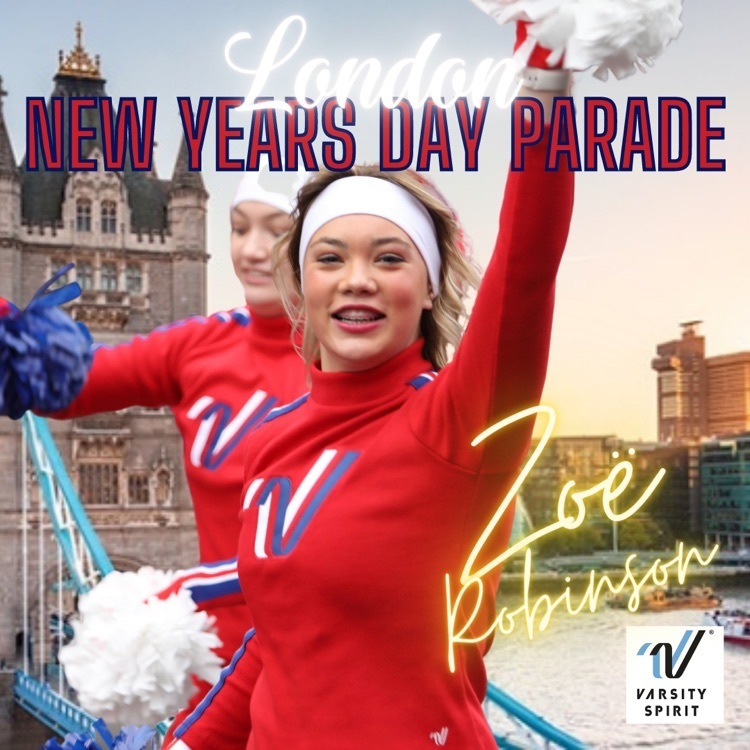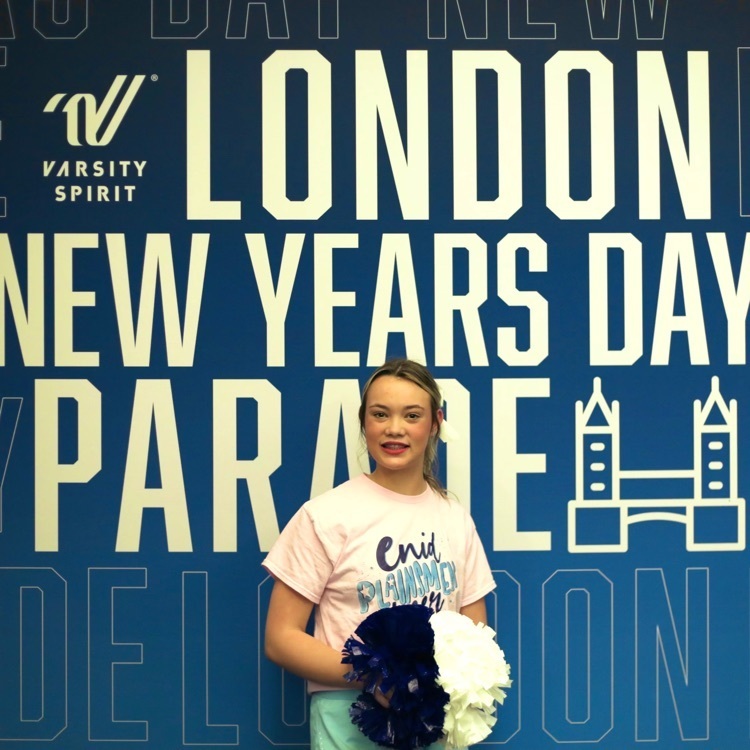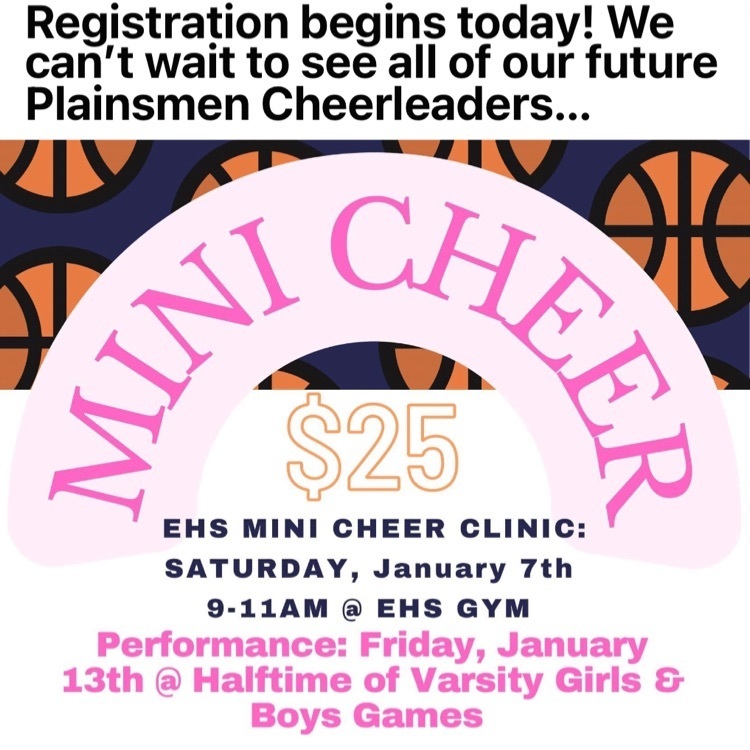 Our Enid wrestlers are competing locally at the MAN Tournament at Stride Bank Center this weekend! Come on out!!! #LIVETHECREED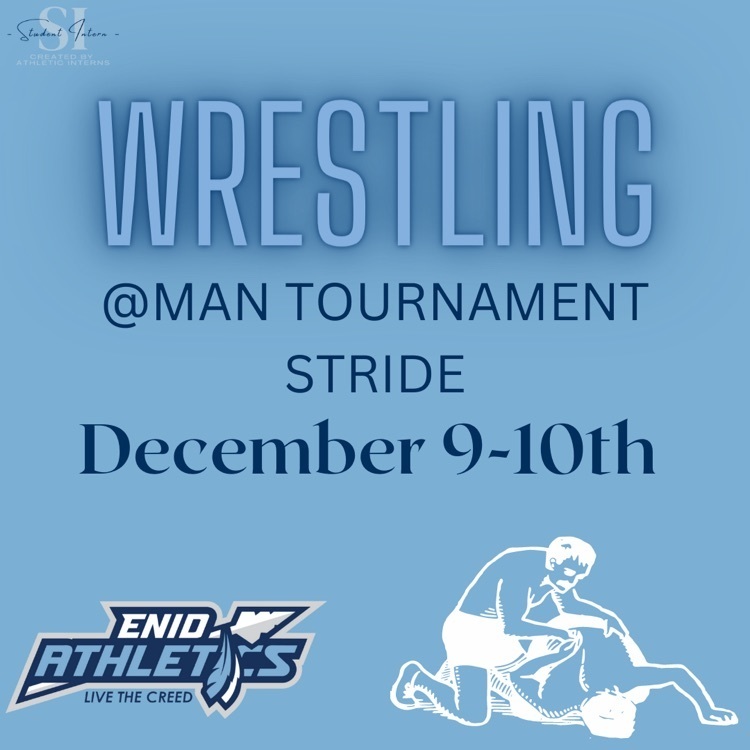 Our Varsity Boys Basketball team is headed to the Edmond Open Tournament Dec 8-10. Let's GOOOOO, Plainsmen! #LIVETHECREED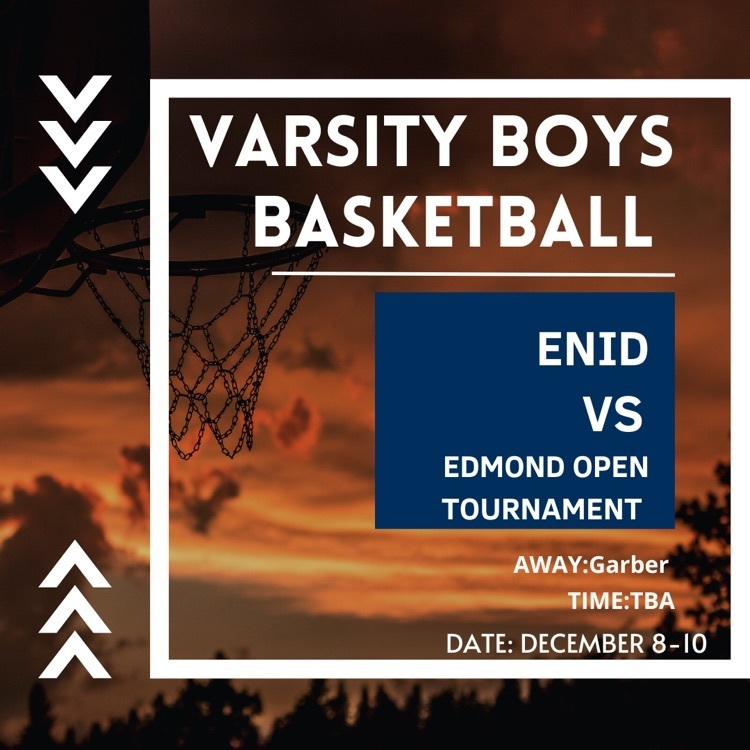 Our JV Pacers Basketball team is at the Garber Tournament the 8-10th! #LIVETHECREED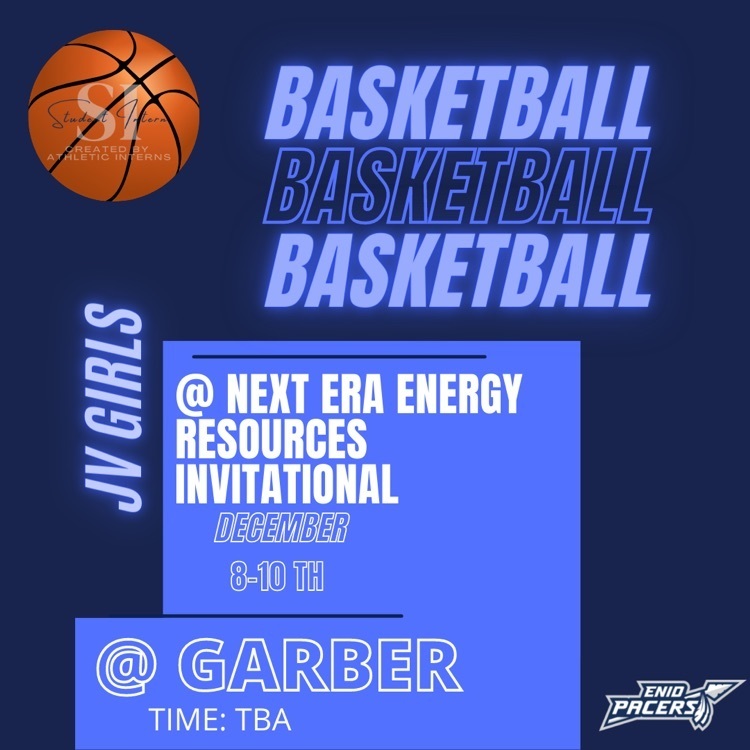 Our Plainsmen JV Basketball team is at the Alva Shootout the 8-10th! #LIVETHECREED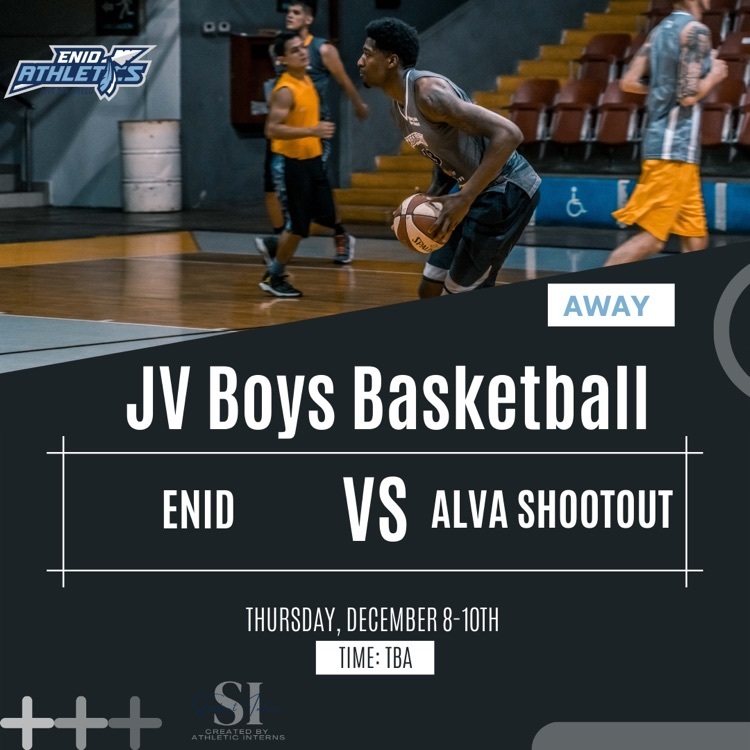 HUGE congrats to our Plainsmen that received All District Honors for 6A D1! #LIVETHECREED #UnconquerableSpirit