Congratulations to our EHS Works Intern, Nerissa Castellanos!!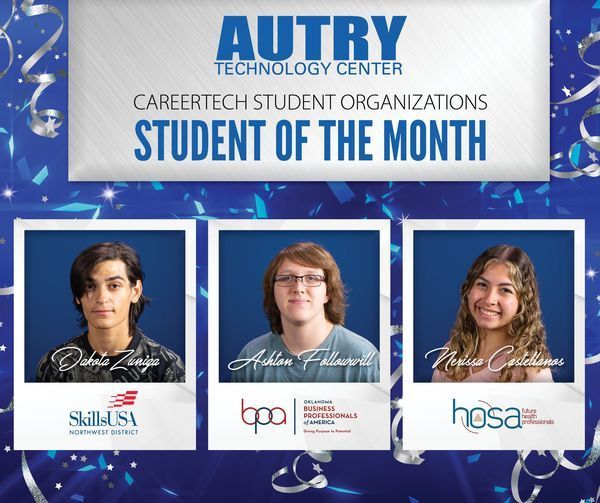 We have some GREAT things going on in athletics this week including our FINAL home varsity football game (Senior night)! The game on Friday will be preceded by the Block Party where we will have TRUNK OR TREATING! Join us, if you dare!!!!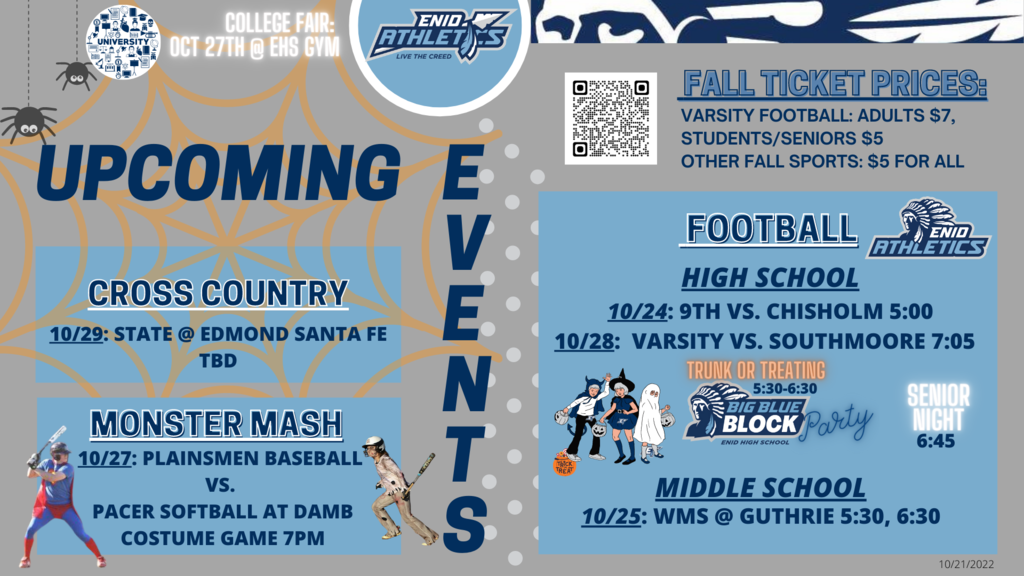 October 28th is our FINAL home varsity football game! It is Senior Night and those festivities begin at 6:45 pm. Our block party will be from 5:30-6:30 pm and will be a Trunk-or-Treat theme! We should have lots of fun trunks for the whole family! Join the fun, if you dare!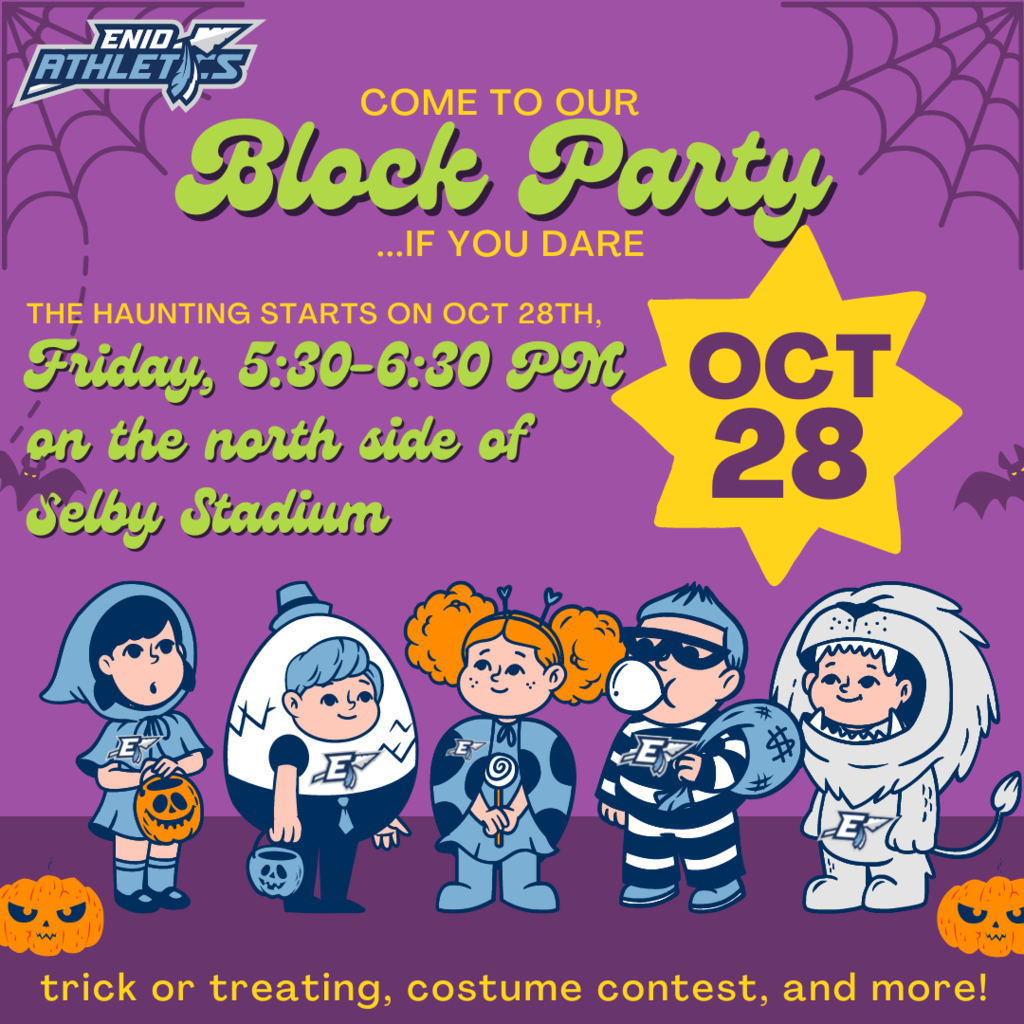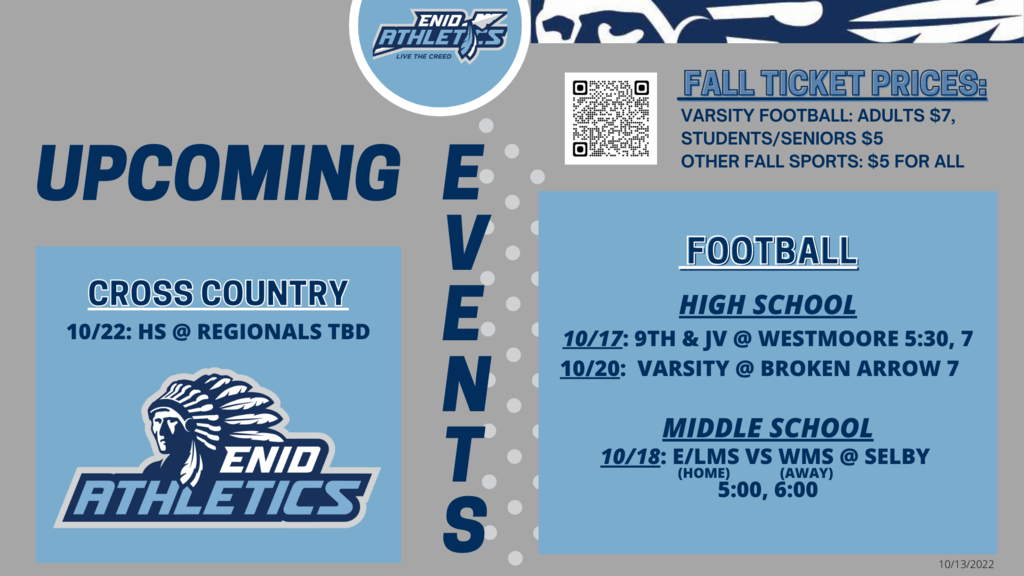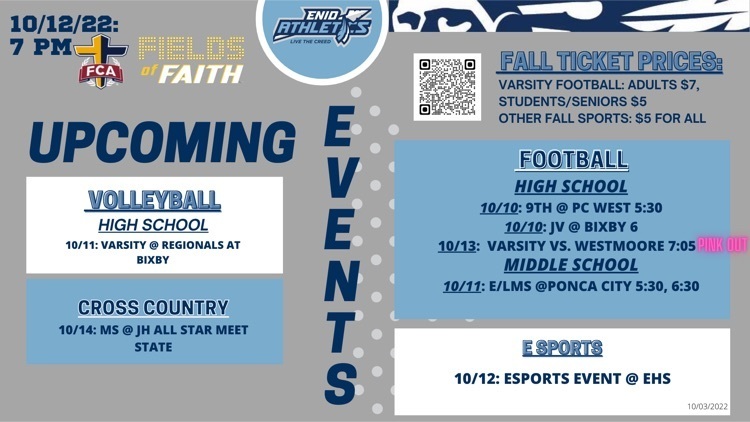 It was an eventful evening in athletics! It started out with a large group of former student-athletes being retroactively inducted into the "E" Club Hall of Fame, then off to the block party at the Stadium. Next we had some celebrations for Elementary Night where some elementary night kiddos and Joy Hofmeister, were our honorary captains. Lastly, our Plainsmen played some good football! HUGE thanks to everyone that made the events of the evening possible and congrats to the 2022 HOF inductees!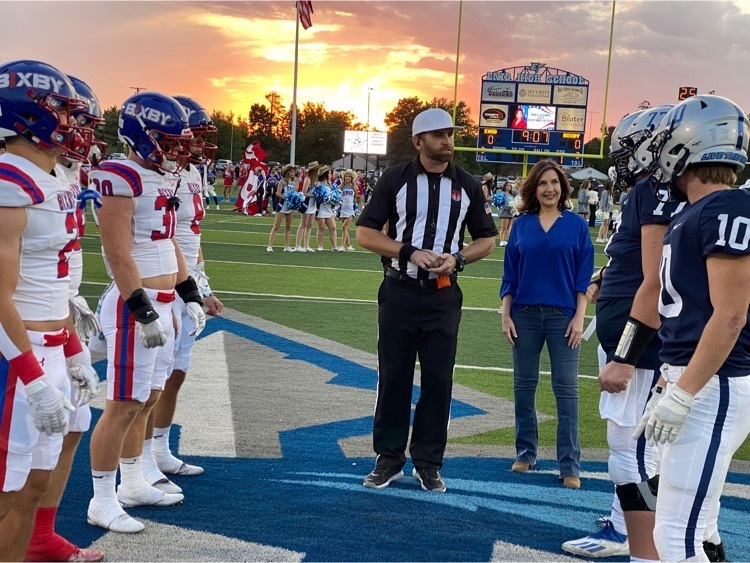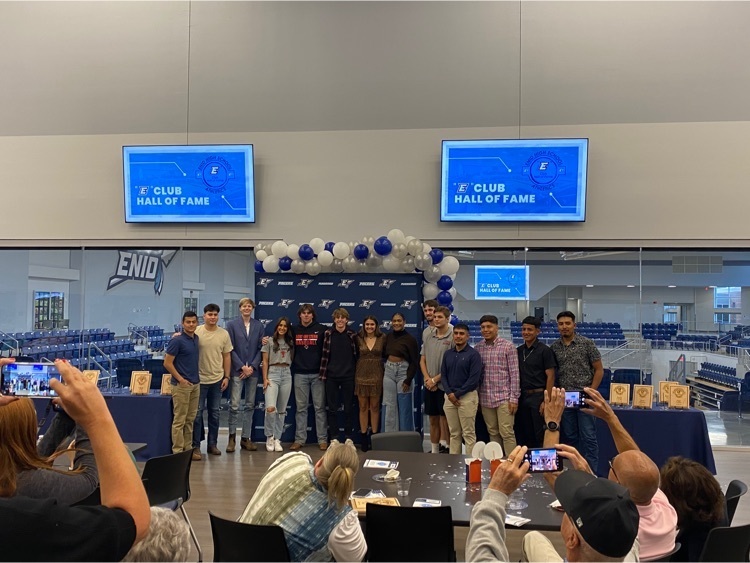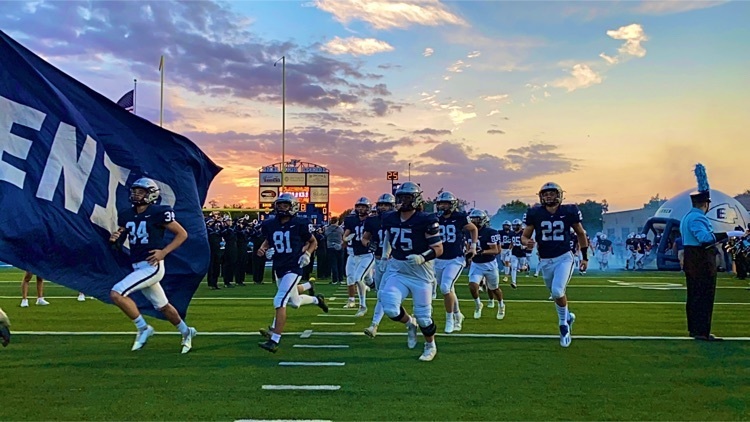 We love and are SOOOOO appreciative of our custodians at Enid High School. The school literally couldn't run without them! THANK YOU for all you do!!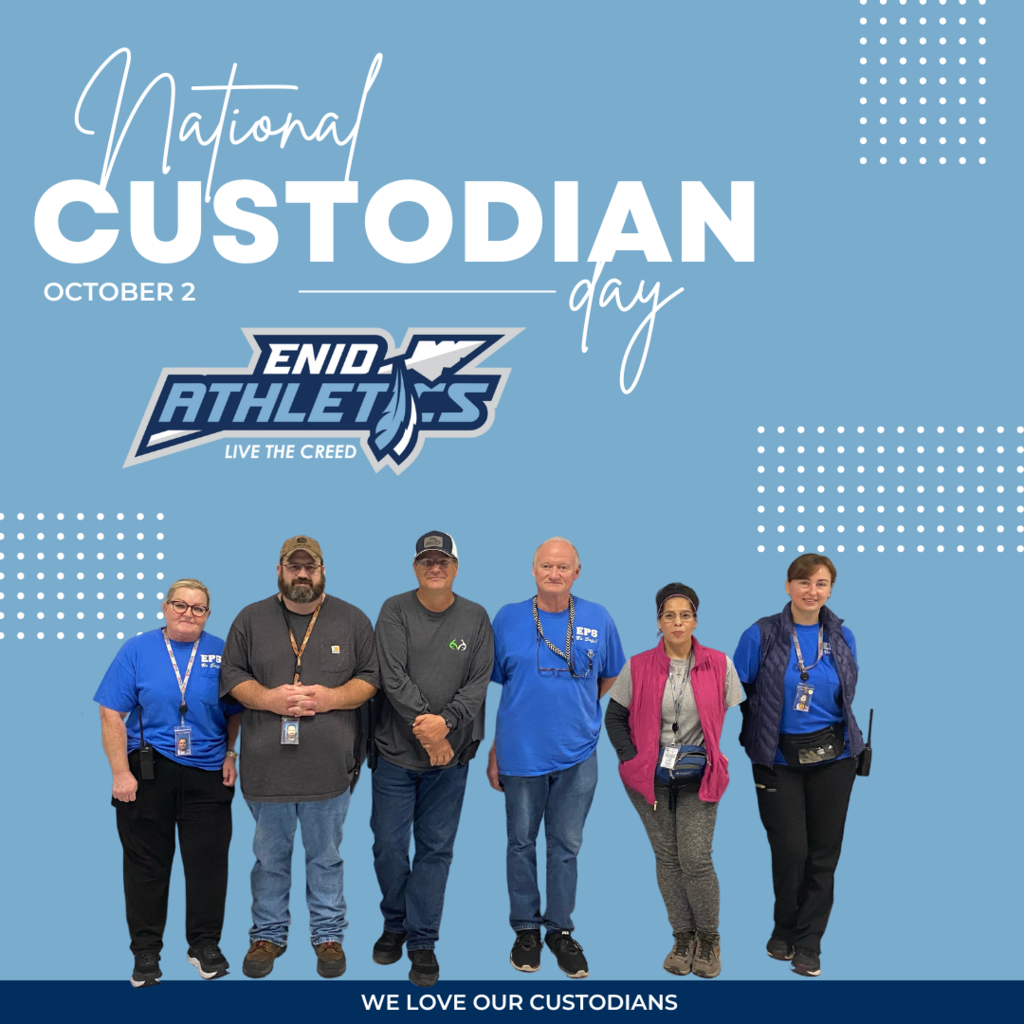 Many Fall sports are coming to a close and entering their championship season! However, this Friday night lights sesh is ELEMENTARY NIGHT!!! Bring the whole family out for some fun with the block party from 5:45-6:45 (with a small freebie for the first 150 elementary kiddos) then join us to cheer on our Plainsmen! #LIVETHECREED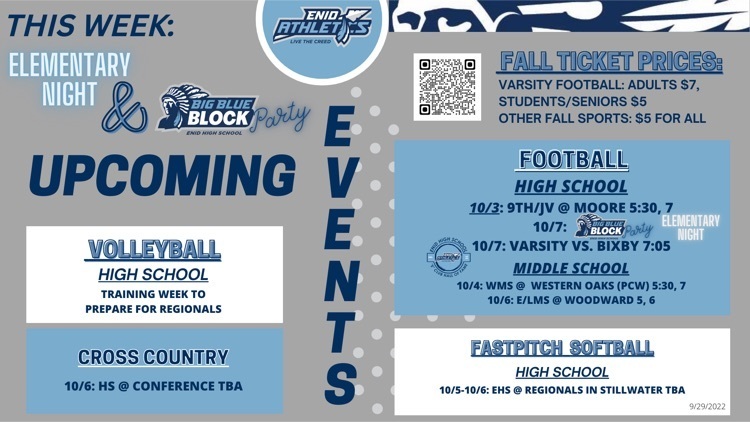 HUGE week in Athletics!! Softball Pink-out Monday, Volleyball senior night Tuesday, Bonfire Thursday, Pep rally and HOCO Friday, just to name a few!!! Come out and support!!!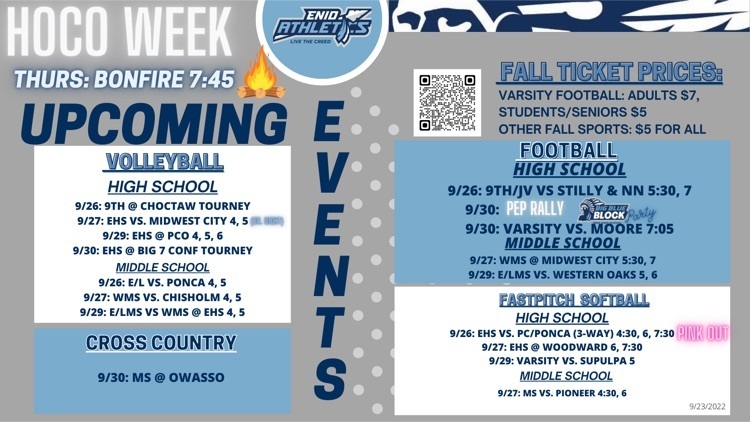 Let's GOOOOOOOOOOOOOOOOOO, Plainsmen Football! #GoBigBlue #LIVETHECREED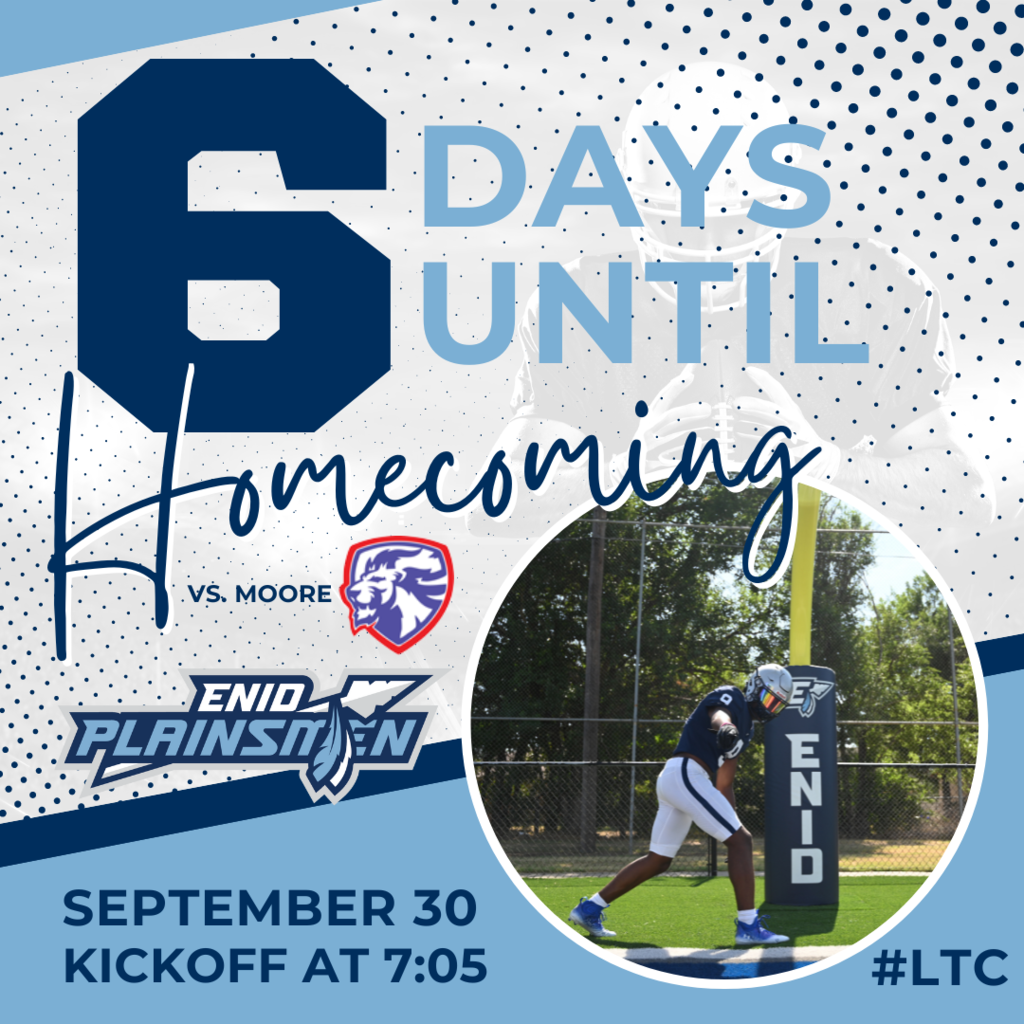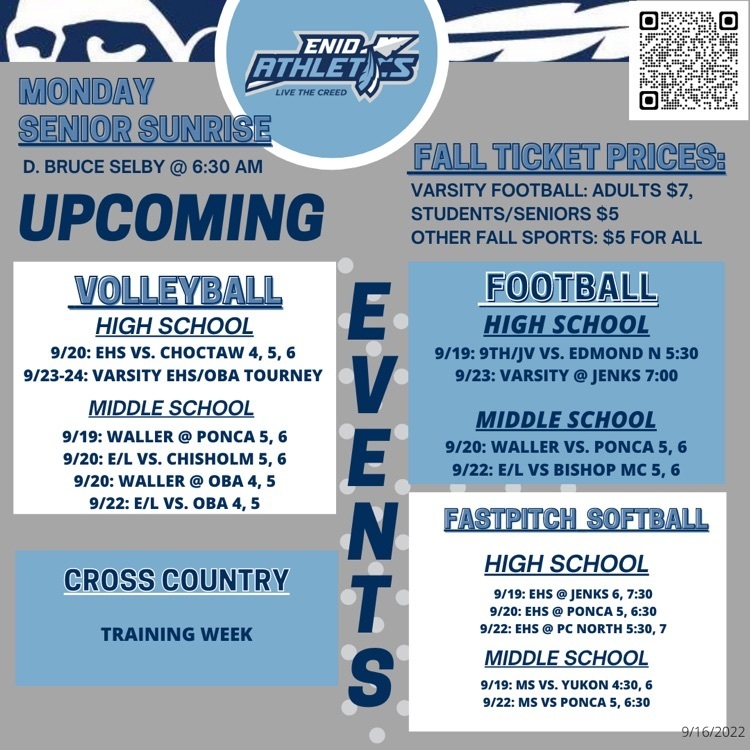 Spirit store is open today until 2:00! We have new cups and some new sparkly shirts in stock!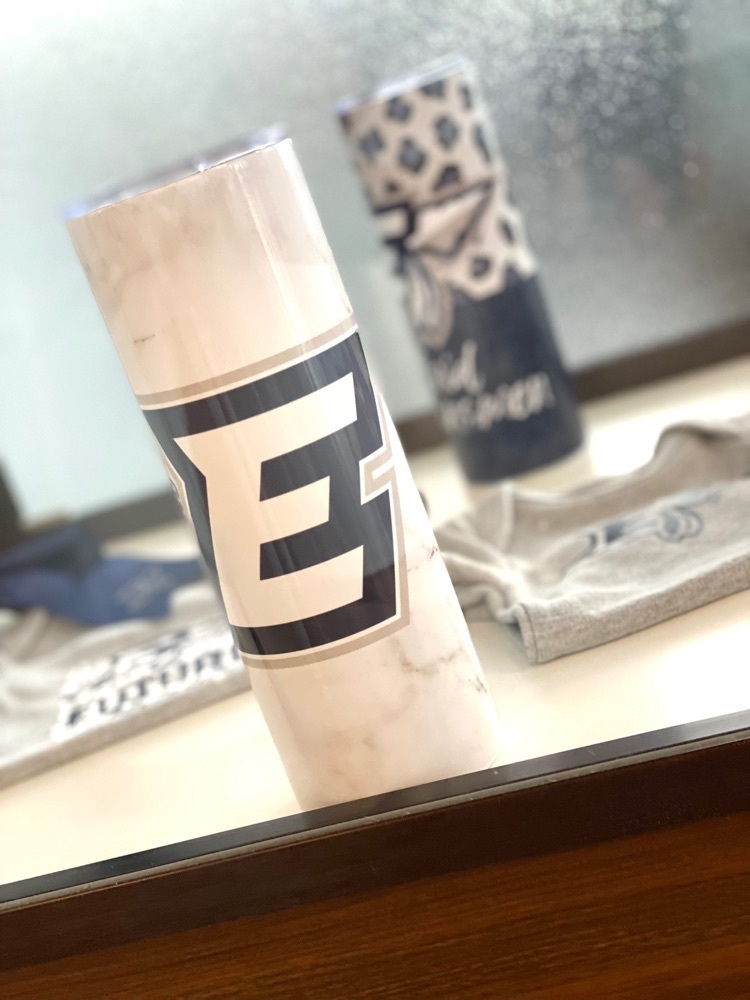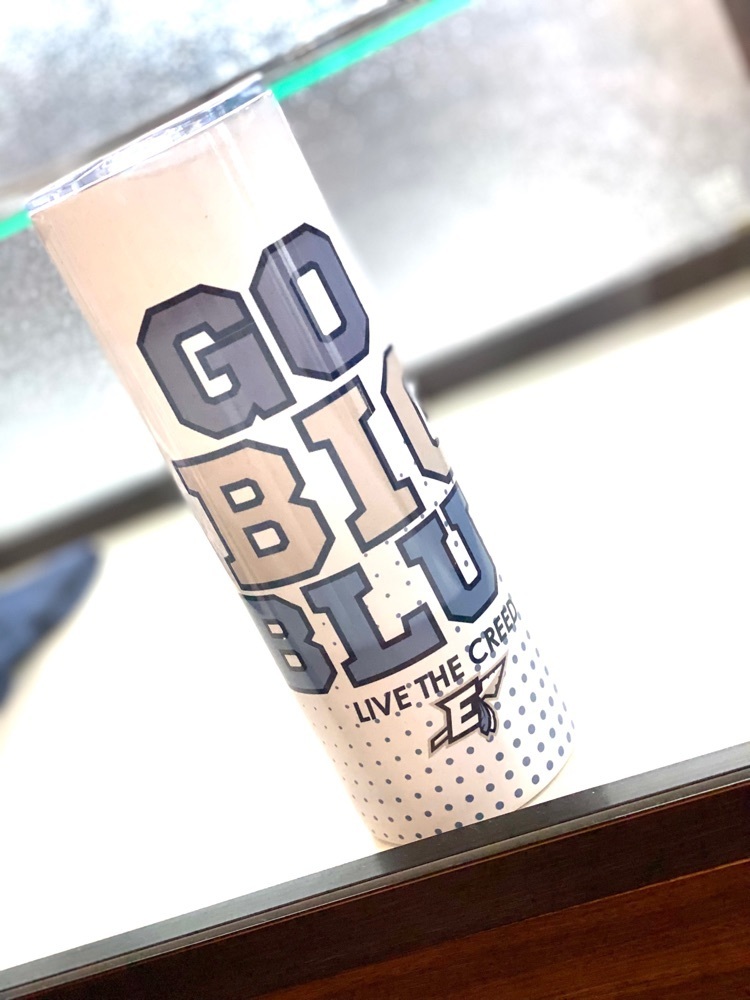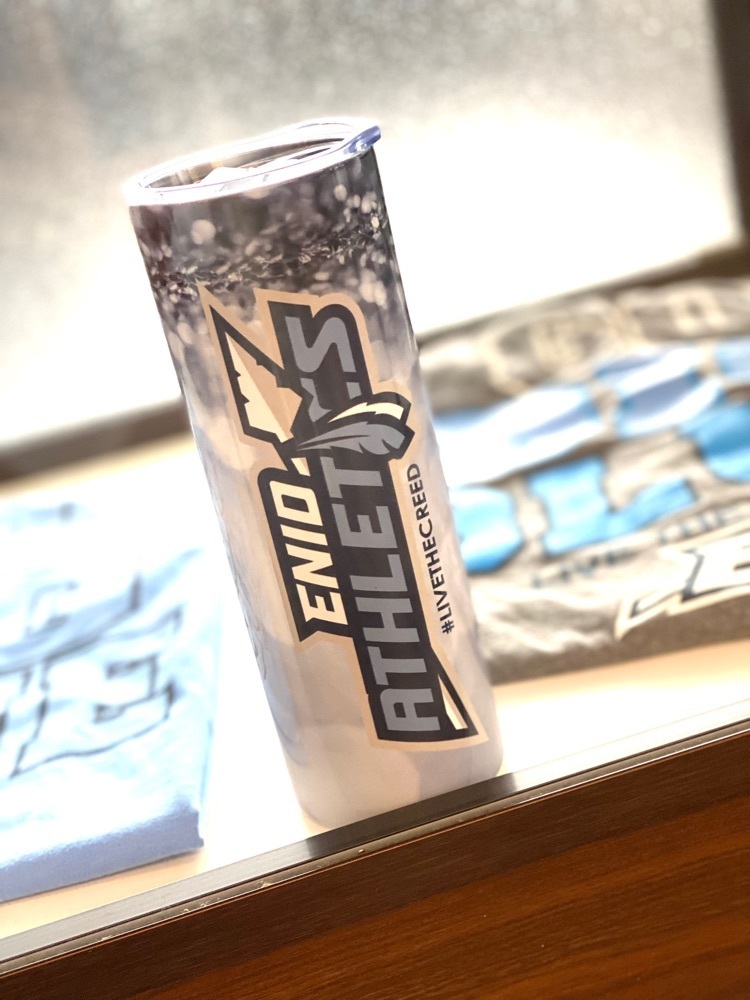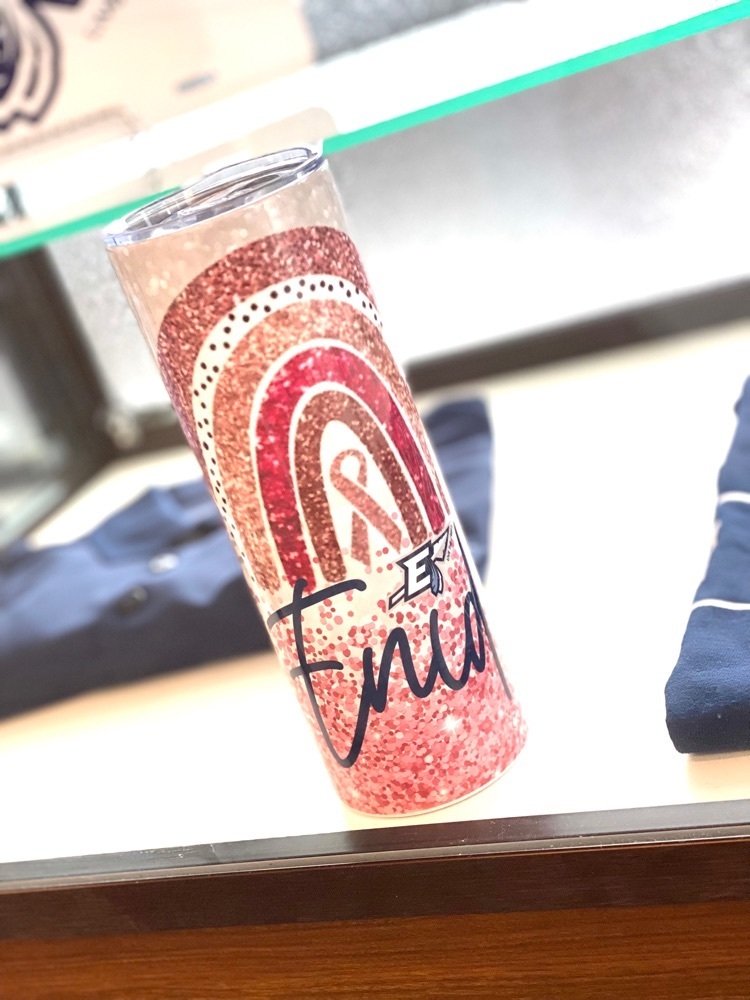 We have NEW GOODIES at the spirit store!! We have some fabulous onesies, some new hair bows, some youth T's, and some EXCLUSIVELY designed 20oz tumblers!!! We're open 12-2 today! Come to the athletics window on the east side of the gym!! #LIVETHECREED #GoBigBlue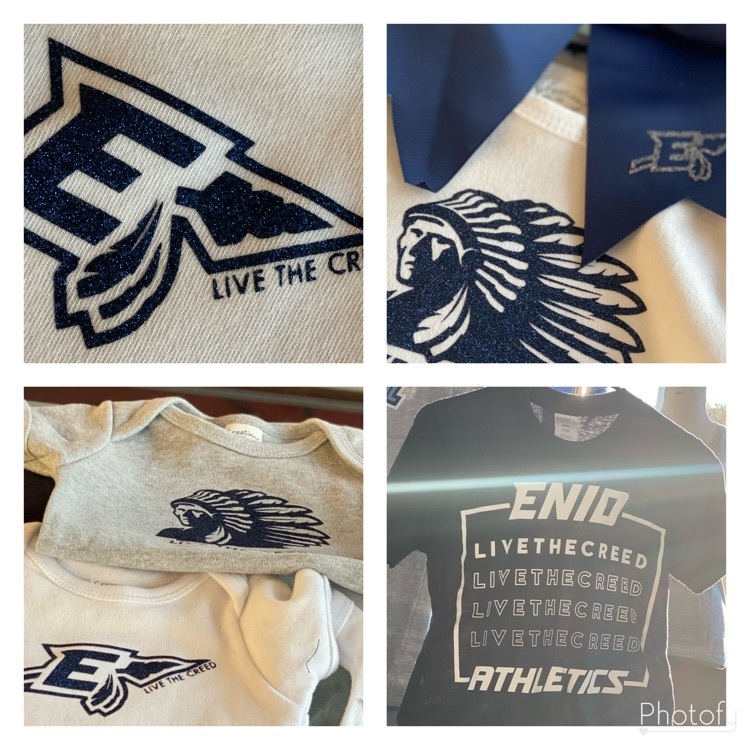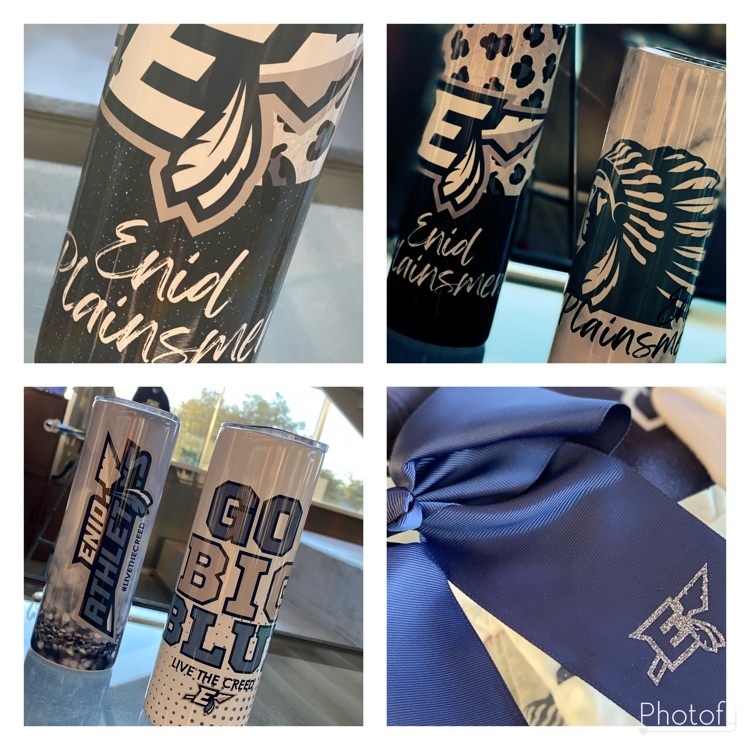 Congratulations to our Freshman Volleyball!!! They went to Claremore yesterday, for a tournament, and won first place!! They also had the MVP and Co-MVP! #livethecreed #pacersvolleyball #enidvolleyball #leavingalegacy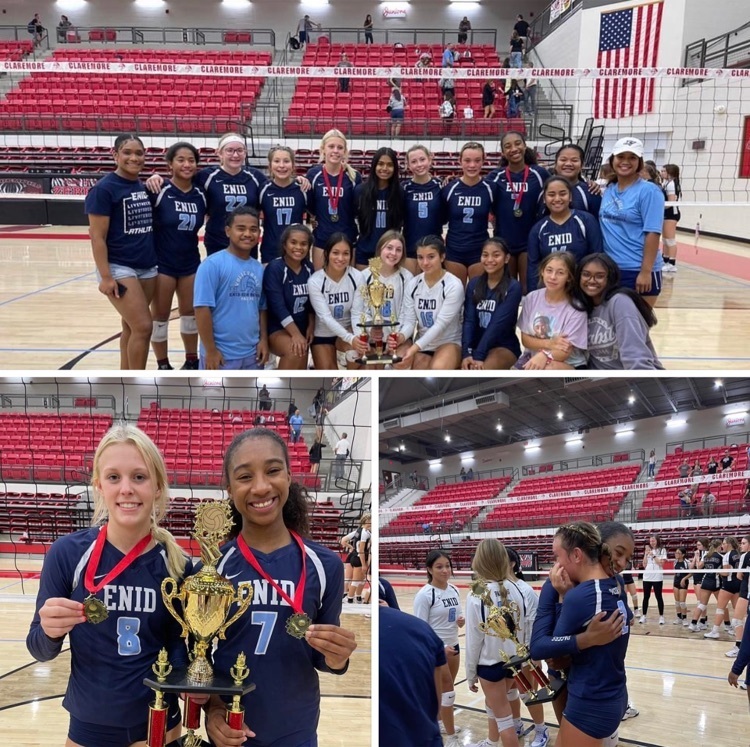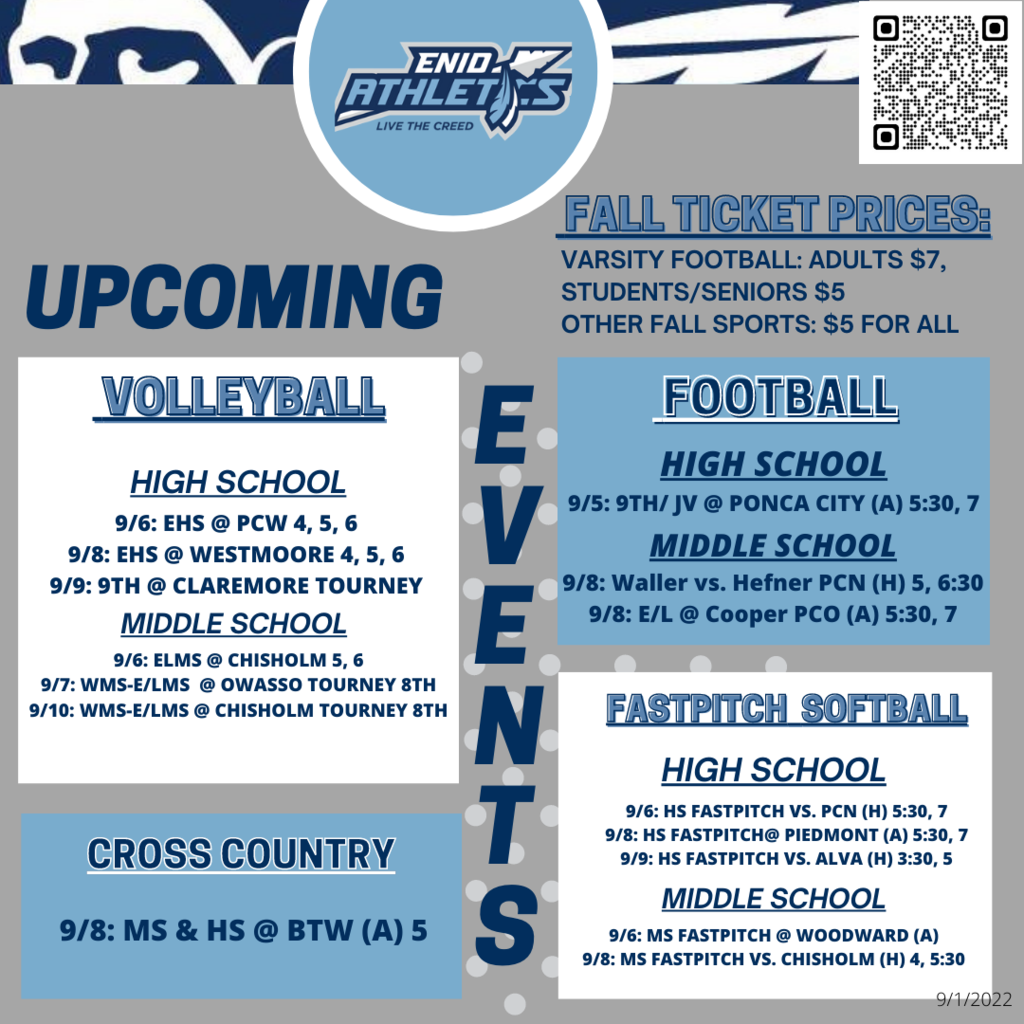 Our Spirit Store hours at EHS are SET (but are subject to change based on events going on within athletics)! To purchase items, please come to the EAST side of the gym and buzz in at the athletics office! We will be open tonight from 5-7 during the Volleyball game as well as having a pop-up store on Friday night at Selby. For more information, visit our Athletics site at:
https://enidok.sites.thrillshare.com/o/ea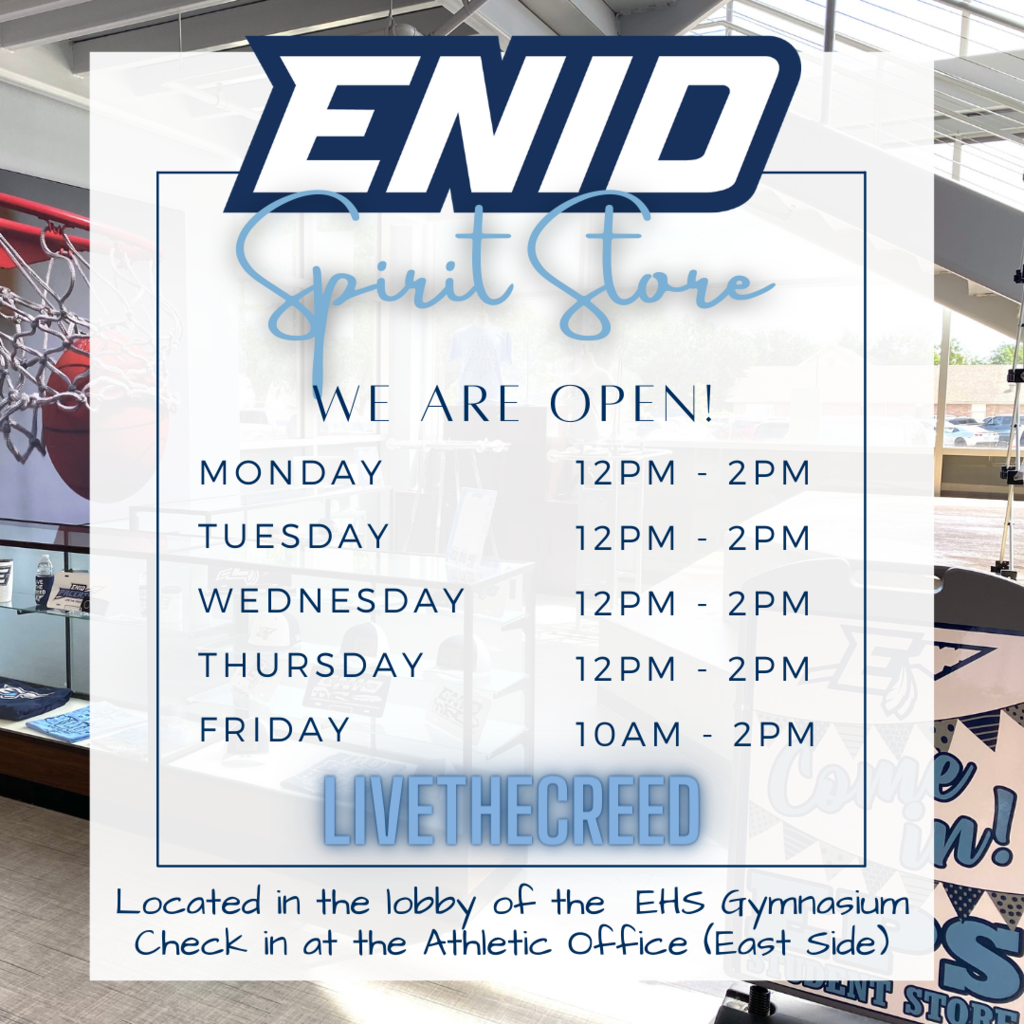 Would you like for your business to be a part of the Big Blue Block Party? Sign up using this link:
https://forms.gle/s7ycWQsPd4mTgbd47
We're trying to keep it low cost (or no cost) and family friendly in order to include our community more in our athletic events! #LIVETHECREED #GoBigBlue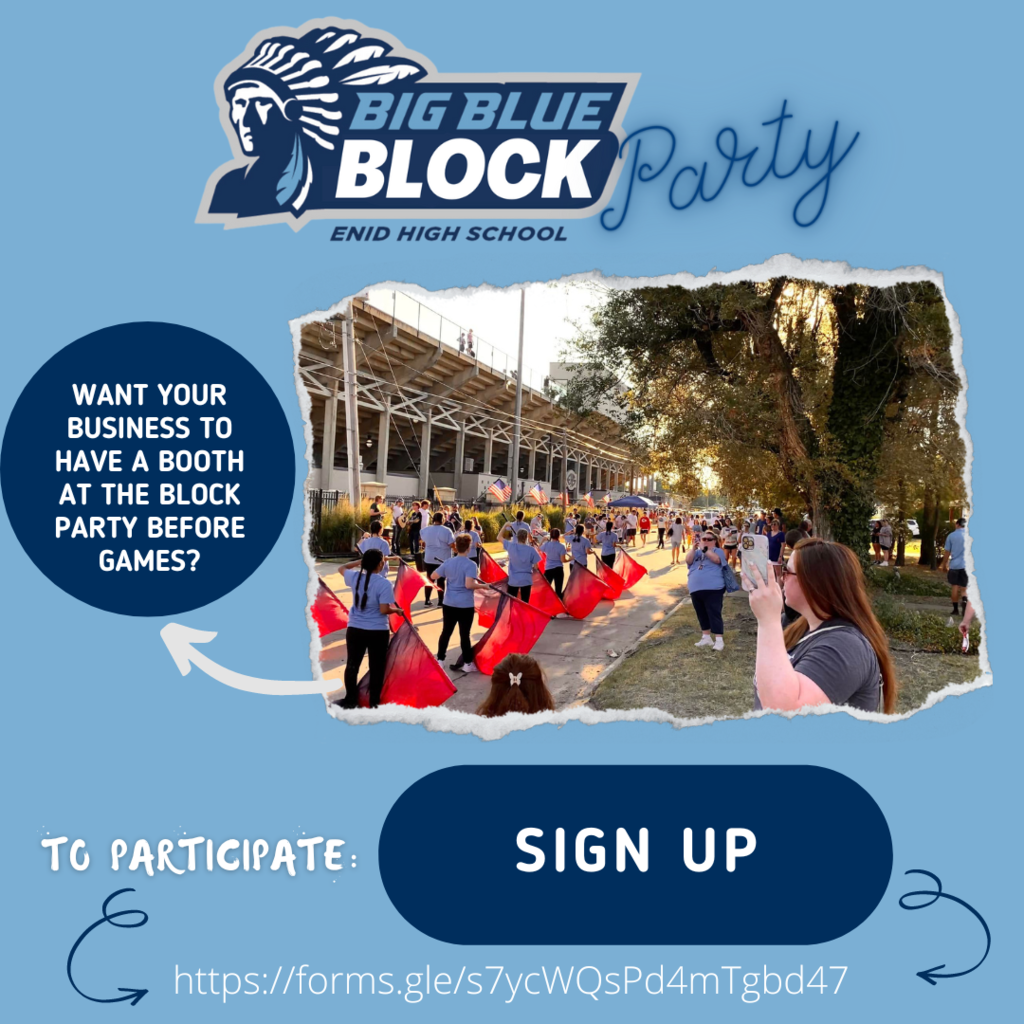 August 29-Sept 3 Athletic Activities! For more information, visit our website: https:// enidok.sites.thrillshare.com/o/ea and follow us on SM@EnidPlainsmenPacerAthletics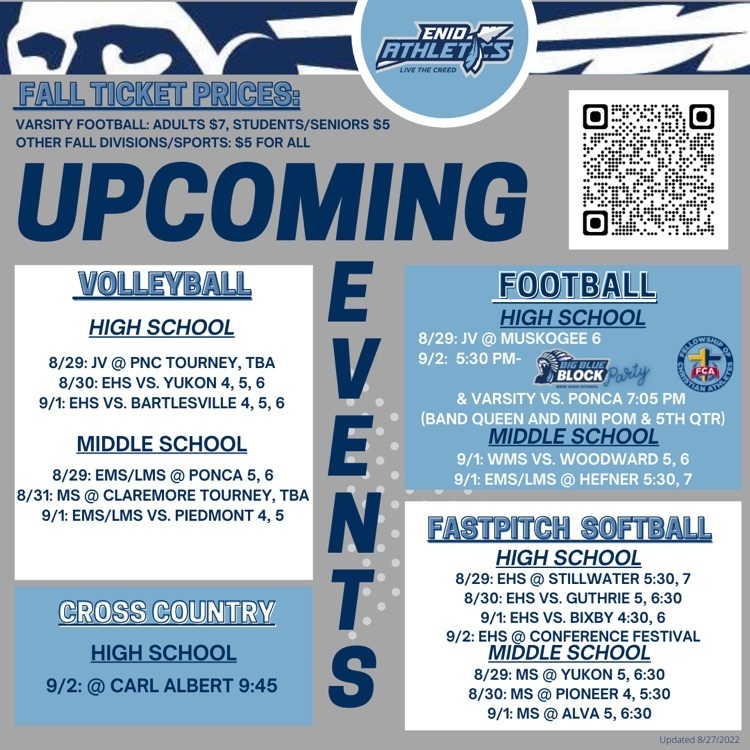 The first Friday Night Lights of the 2022 season is in the books! It was epic! Let's GOOOO for next week vs. Ponca!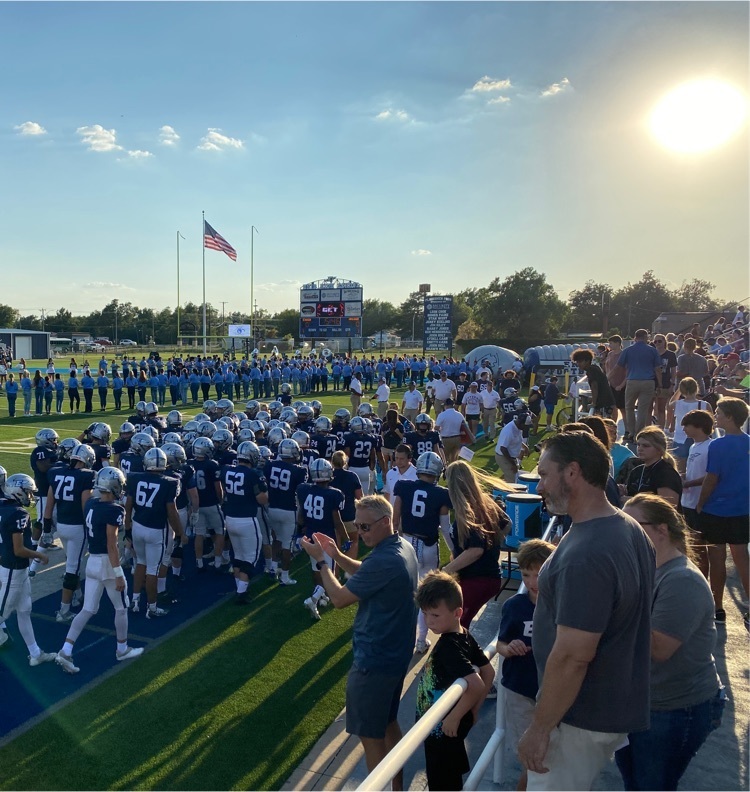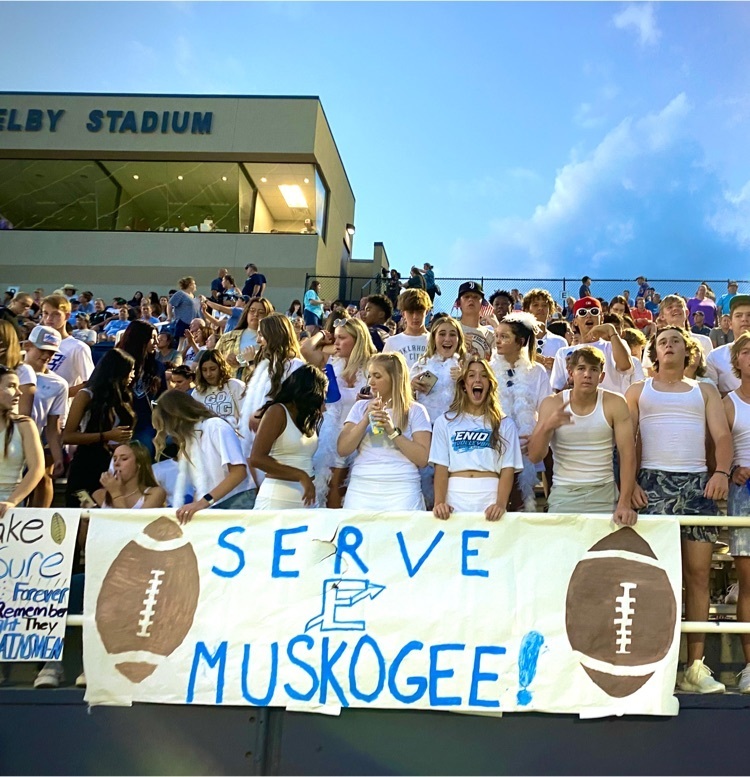 This week is our first ever Big Blue Block Party! Friday from 5:30-6:40 pm, we will have FAMILY FRIENDLY games and activities such as a dunk tank, cornhole, face tattoos, music, and MORE! We will have concessions available for some grub as well as the spirit store to get you into the finest ENID gear! (We plan to do this before each home football game, weather permitting) We can't wait to see you! #LIVETHECREED